ALL NEW FORMAT – CHECK IT OUT
EMBEDDED VIDEO SERMON in HD – WITH NOTES BELOW VIDEO

The Doctrine of the Pivot; Part 34. Meeting the ones who are for Christ.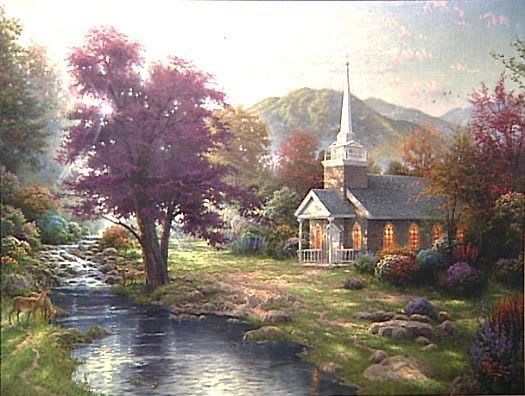 Please join us as we fellowship in the Word of God, listen to
Christian Music, Pray in Christ's Name and Praise the Lord
in our Hearts and Minds.

ALL ARE WELCOME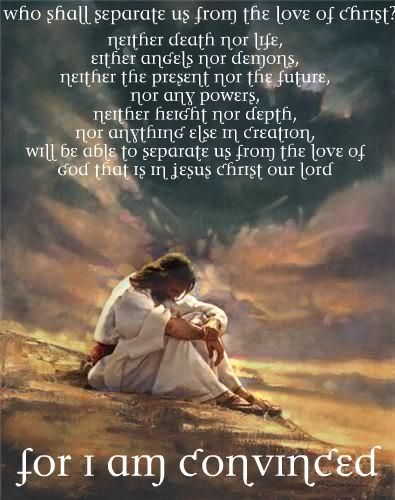 from - Romans 8:38-39
Hymn #1
Hymn #2

Preparing yourself for the study of God's Word
Before we begin, if you are a believer in the Lord Jesus Christ (
that is— you have trusted in Him for eternal life
), it is important to prepare yourself to take-in God's Word so take a moment to name, cite or acknowledge your sins privately directly to God the Father. This will assure that you are in fellowship with God the Father and the Holy Spirit's convicting ministry, also called the convincing ministry will then be able to teach you as the Holy Spirit is the real teacher and the pastor's message is the vehicle the Holy Spirit uses to convince you what you are learning is true or not.
1 John 1:9 says—"If we confess
[
simply name, cite or acknowledge to God the Father
]
our sins
[
known sins
],
He is faithful and just to forgive us our sins
[
known sins
]
and to cleanse us from all unrighteousness
[
all unknown and forgotten sins
]." NKJV (
New King James Version
)
If you have never personally believed in the Lord Jesus Christ as your Savior (
that is, believed in Him for eternal life
), the issue for you is not to name your sins to God; the issue for you is to believe by faith alone in Jesus Christ alone for eternal life and you will be saved the very second you believe in Him:
John 6:47 says: "Most assuredly, I say to you, he who believes in Me [
Jesus Christ
] has everlasting life." NKJV
Notice again what John 6:47 says,
"he who believes in Me
[
Jesus Christ
]
has everlasting life."
It doesn't say, "will have"; it says, "
has."
Therefore, the very moment you believe Jesus Christ's promise of everlasting life, you have it (
it's really just that simple
), and it can never be lost or taken away from you (
John 10:28-29
). Furthermore, the gift of everlasting life (
also called eternal life in scripture
) is available to every human being; there are absolutely no exceptions.
John 3:14-18 says: "And as Moses lifted up the serpent in the wilderness, even so must the Son of Man be lifted up, that whoever believes in Him should not perish but have eternal life. For God so loved the world that He gave His only begotten Son, that whoever believes in Him should not perish but have everlasting life. For God did not send His Son into the world to condemn the world, but that the world through Him might be saved. He who believes in Him is not condemned; but he who does not believe is condemned already, because he has not believed in the name of the only begotten Son of God." NKJV
Let us now bow our hearts and take a moment to prepare for learning God's Word, if there is any known sin in your life, this is the time to just cite it privately to God the Father with your thoughts directed towards Him. With your head bowed and your eyes closed, you have total privacy in your mind and soul: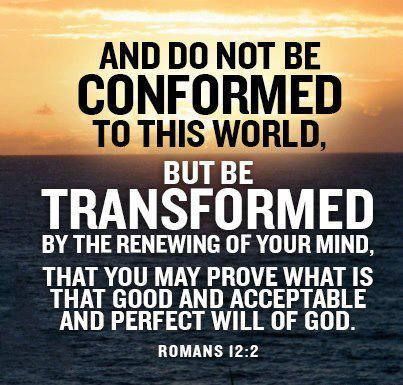 Our Pastor-Teacher is:
This ministry is non-denominational and is dedicated to
teaching the Word of God from the original languages and
making it available at no charge throughout the world.

Sermon
NOTES
Unlike the bible study, these notes are not just for reading without watching the video. These notes are more designed to follow along during the sermon and to bring up the "hover pop-up scripture references" (some websites may require to left click the link) when the Pastor asks everyone to turn to that passage in their bibles or as a memory jogger for review after you've viewed the video Sermon.
The Doctrine of the Pivot; Part 34. Meeting the ones who are for Christ.

The majority of those who ask God for guidance, help and healing basically forget Him once they receive what they ask Him for.

The minority are found among those who not only receive from God but continue to go forward in His plan after they have been blessed or healed by Him.

The majority pray but the minority both pray and praise.

Matt 7:13 "Enter by the narrow gate; for the gate is wide, and the way is broad that leads to destruction, and many are those who enter by it.

Matt 7:14 "For the gate is small, and the way is narrow that leads to life, and few are those who find it.

Rom 9:27 Isaiah cried out concerning Israel, "Though the number of the sons of Israel be as the sand of the sea, it is the remnant that will be saved;

In Num 13, Moses sent out twelve spies to spy out the promise land and Caleb and Joshua were the only ones who came back and said "We can take the land even though there are giants in it."

In Num 13:32, the other ten spies, the majority, brought back an evil report to Moses and the children of Israel and said, "We can't go there because there are giants in the land."

Being faithful to the Word of god and following TLJC always makes a person in the minority.

Jdg 6:14-16, And the Lord looked at him and said, "Go in this your strength and deliver Israel from the hand of Midian. Have I not sent you?"
And he said to Him, "O Lord, how shall I deliver Israel? Behold, my family is the least in Manasseh, and I am the youngest in my father's house." But the Lord said to him, "Surely I will be with you, and you shall defeat Midian as one man."

Exo 23:2 "You shall not follow a multitude or the majority in doing evil, nor shall you testify in a dispute so as to turn aside after a multitude in order to pervert justice;

Our Lord warned us to stay away from the majority in when He said in Matt 22:14 "For many are called, but few are chosen."

The majority is basically always wrong and the minority are usually right.

Rev 12:9 And the great dragon was thrown down, the serpent of old who is called the devil and Satan, who deceives the whole world;

Our nation started off right because the majority were believers who honored and respected the word of God – that attitude and viewpoint is totally null and void today.

Even though our nation continues to fall deeper and deeper into apostasy and most believers seem to forget to be grateful and thankful to God for all He has done for them, but it wasn't like that when we began as a nation.

Unlike the nine lepers who were healed by TLJC and then went on their merry way, the majority of Americans in the beginning stages of this great nation were like the one leper, who after being healed, came back to our Lord to give Him praise.

He was grateful and thankful for the things our Lord had done for him and so he came back to say thank you by his actions or his deeds.

The miracles Jesus did were not for self-exaltation or for money but because of mercy on those who were suffering.

In Bible times, Leprosy was one of the most feared diseases in the world. It was deadly, incurable and hopeless.

Leprosy was feared by the ancients because it produced such terrible results, and because it was contagious and could not be cured by man.

This wasn't what the leprosy did to those who had it, it was what those who had it did to the leprosy.

The sins we commit the majority of the time produce negative consequences that we do to ourselves……we reap what we sow and we are products of our own decisions, Gal 6:7.

Bad enough others despised the leper and the priests had to announce that he was unclean but even the leper himself despised himself and had to announce to every passer-by, "Hey, I'm unclean, I'm unclean."

Even though our Lord knew what was awaiting Him at Jerusalem, namely the sufferings of the cross, knowing what He was about to face

He is going to take His mind off Himself and become occupied with others.

He does meet us in unknown places or unknown areas even in our personal life, doesn't He?

Jer 2:6 He brought His people out of the land of Egypt, led them through the wilderness, Through a land of deserts and of pits, Through a land of drought and of deep darkness, Through a land that no one crossed And where no man dwelt?'

"As they were going."- This is one of the main reasons why many have problems and do not receive the desires of their heart, they refuse to obey the Lord's commands to go or do what He tells you.

Psa 37:4-5, "Delight yourself in the Lord; And He will give you the desires of your heart. Commit your way to the Lord, Trust also in Him, and He will do it."

Psa 143:8 b Teach me the way in which I should walk; For to Thee I lift up my soul.

Psa 32:8 I will instruct you and teach you in the way which you should go; I will counsel you with My eye upon you.

Isa 30:21 And your ears will hear a word behind you, "This is the way, walk in it," whenever you turn to the right or to the left.

Isa 48:17 Thus says the Lord, your Redeemer, the Holy One of Israel; "I am the Lord your God, who teaches you to profit, Who leads you in the way you should go.

Will He heal them right then and there?

The priests were responsible for telling others who had leprosy and who no longer does.

The last part of verse 14 says that "as they were going, they were cleansed" or they were healed as they went. — Not before. Not after.
"Go show WHAT to the priest? I still have leprosy."

With one more step, whatever one it was, they were healed.
Instantly. Miraculously. All ten at once.

They were healed as they went. Not before. Not after – But in the act of going they were healed. = Their act of going was their act of faith.

Our faith moves mountains when our faith moves us.

When Jesus said, "Go show the priest" He was really saying, "Act as if you are already healed."

It happened to the centurion whose servant was sick and almost dying in Matt 8:13, Jesus said to the centurion, "Go your way; let it be done to you as you have believed." And the servant was healed that very hour.

I guarantee you, from God who cannot lie, As you go forward and believe the word of God and the promises of God, you will be blessed.

Why don't some believers listening to me right now, try something different, "Go forward and believe the word of God."

Mal 3:8-10, "Will a man rob God? Yet you are robbing Me! But you say, 'How have we robbed Thee?' In tithes and offerings. You are cursed with a curse, for you are robbing Me, the whole nation of you!


Bring the whole tithe into the storehouse, so that there may be food in My house, and test Me now in this," says the Lord of hosts, "if I will not open for you the windows of heaven, and pour out for you a blessing until it overflows.

Matt 21:22 "And all things you ask in prayer, believing, you shall receive."
What comes first, the believing or the receiving?

The world or the carnal believer says; "If I receive what I ask God for, then I will believe like doubting Thomas said did in John 20:25.

John 20:29 "Because you have seen Me, you have believed. Blessed are they who did not see, and yet believed."

John 4:50 our Lord and His mercy said to him, "Go your way; your son lives." The man believed the word that Jesus spoke to him, and he started off.

Do you believe the word that the Lord speaks and then start off back in the plan of God again?

John 4:51-53, And as he was now going down, his slaves met him, saying that his son was living.


So he inquired of them the hour when he began to get better. They said therefore to him, "Yesterday at the seventh hour the fever left him." So the father knew that it was at that hour in which Jesus said to him, "Your son lives"; and he himself believed, and his whole household.

When our faith-shaky though it may be-finally moves us into action, God honors it and the answers begin to come.

Faith is belief acting on one's trust in what the Lord says or one's trust in the word of God, Bible doctrine.

So many are trapped by the curse of a lack of faith in doing what God says to do and then wonder why He has not come through at times.

"Lord, I need money," but we refuse to go out and look for a job.

"Father help me to overcome my bitterness," but refuse to go the way of love and forgiveness."

We ask God to teach us to treat others with grace and mercy but we refuse to give it to others.

"Father teach me to have the mind of Christ and think doctrinal thoughts," but then refuse to study the word of God.

Trusting God does not equal doing nothing.

We have the Shocking Revelation of the lack of thanksgiving.

Ten were healed and only one came back to give thanks.

There's a time to shout and a time to be soft. Ecc 3:7 There is a time to be silent, and a time to speak.|

Jesus was a Jew and the Jews thought Samaritans were half-breed traitors.

Those who should have been the most grateful weren't. And the one man who shouldn't have come back and was.

This is a picture of the prevalent ingratitude among believers. Nine out ten people will probably forget every blessing they ever receive.

Answer = They got what they wanted and left.

Just like a pivot is in the minority, perhaps 90% of those whom the Lord blesses forget the author of the blessings — the Blessor!

1. Gratitude is the highest duty of the believer and the supreme virtue, the fountain from which all other blessings flow.

2. Ingratitude is the leprosy of the soul. It eats away on the inside, destroys our happiness, cripples our joy, withers our compassion, paralyzes our praise and renders us numb to all the blessings of God.

When I realize the goodness of God and what God has done for me and even you personally, then (and only then) am I free to go forward in obedience to God.

When finally we understand that every good and perfect gift comes down from the Father of lights above, Jam 1:17, and I see that life itself comes gift-wrapped from God.

What was Duty is now Privilege.

What was Law is now Grace.

What was Demanded is now Volunteered.

What was Forced is now Free.

What was Drudgery is now Joy.

What was Taken for Granted is now Offered Up in Praise to God.

Ten men were healed that day, but only one came back to give praise and thanks.

Are you living with the nine or with the one?

Praise is a choice. A thankful heart is an obligation.

Hymn #3

The following link is to a good news message describing how one can receive eternal life:
Ticket to Heaven, it was written for anyone not absolutely certain about their eternal future.