ALL NEW FORMAT – EMBEDDED VIDEO SERMON in HD –NOTES

The Doctrine of the Pivot; Part 35. A government that controls
buying and selling and where it gets its strong influence from.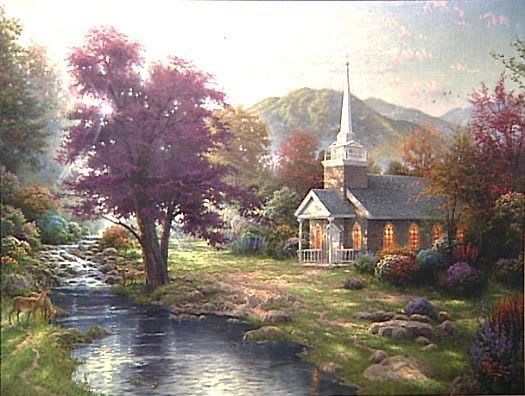 Please join us as we fellowship in the Word of God, listen to
Christian Music, Pray in Christ's Name and Praise the Lord
in our Hearts and Minds.

ALL ARE WELCOME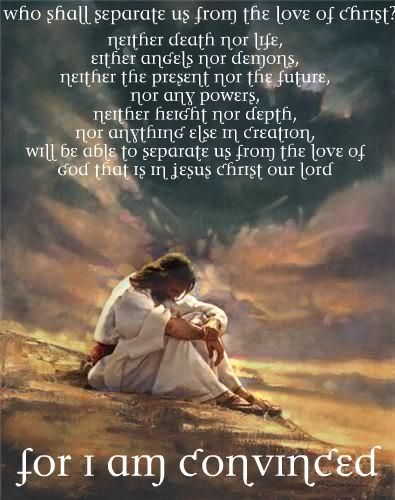 from - Romans 8:38-39
Hymn #1
Hymn #2

Preparing yourself for the study of God's Word
Before we begin, if you are a believer in the Lord Jesus Christ (
that is— you have trusted in Him for eternal life
), it is important to prepare yourself to take-in God's Word so take a moment to name, cite or acknowledge your sins privately directly to God the Father. This will assure that you are in fellowship with God the Father and the Holy Spirit's convicting ministry, also called the convincing ministry will then be able to teach you as the Holy Spirit is the real teacher and the pastor's message is the vehicle the Holy Spirit uses to convince you what you are learning is true or not.
1 John 1:9 says—"If we confess
[
simply name, cite or acknowledge to God the Father
]
our sins
[
known sins
],
He is faithful and just to forgive us our sins
[
known sins
]
and to cleanse us from all unrighteousness
[
all unknown and forgotten sins
]." NKJV (
New King James Version
)
If you have never personally believed in the Lord Jesus Christ as your Savior (
that is, believed in Him for eternal life
), the issue for you is not to name your sins to God; the issue for you is to believe by faith alone in Jesus Christ alone for eternal life and you will be saved the very second you believe in Him:
John 6:47 says: "Most assuredly, I say to you, he who believes in Me [
Jesus Christ
] has everlasting life." NKJV
Notice again what John 6:47 says,
"he who believes in Me
[
Jesus Christ
]
has everlasting life."
It doesn't say, "will have"; it says, "
has."
Therefore, the very moment you believe Jesus Christ's promise of everlasting life, you have it (
it's really just that simple
), and it can never be lost or taken away from you (
John 10:28-29
). Furthermore, the gift of everlasting life (
also called eternal life in scripture
) is available to every human being; there are absolutely no exceptions.
John 3:14-18 says: "And as Moses lifted up the serpent in the wilderness, even so must the Son of Man be lifted up, that whoever believes in Him should not perish but have eternal life. For God so loved the world that He gave His only begotten Son, that whoever believes in Him should not perish but have everlasting life. For God did not send His Son into the world to condemn the world, but that the world through Him might be saved. He who believes in Him is not condemned; but he who does not believe is condemned already, because he has not believed in the name of the only begotten Son of God." NKJV
Let us now bow our hearts and take a moment to prepare for learning God's Word, if there is any known sin in your life, this is the time to just cite it privately to God the Father with your thoughts directed towards Him. With your head bowed and your eyes closed, you have total privacy in your mind and soul: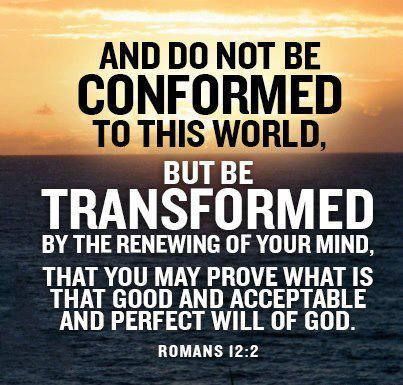 Our Pastor-Teacher is:
This ministry is non-denominational and is dedicated to
teaching the Word of God from the original languages and
making it available at no charge throughout the world.

Sermon
NOTES
Unlike the bible study, these notes are not just for reading without watching the video. These notes are more designed to follow along during the sermon and to bring up the "hover pop-up scripture references" (some websites may require to left click the link) when the Pastor asks everyone to turn to that passage in their bibles or as a memory jogger for review after you've viewed the video Sermon.
The Doctrine of the Pivot; Part 35. A government that controls
buying and selling and where it gets its strong influence from.

One of the main principles of truth that made our nation great in the beginning of its foundation is that our leaders operated by means of faith in what the Bible had to say.

On the top of the building a row of the world's famous givers of laws and each one of them is facing the greatest giver of Law = Moses who is holding the greatest laws for a nation "The Ten Commandments."

As you enter the Supreme Court courtroom, the two huge oak doors have the Ten
Commandments engraved on each lower portion of each door.

As you sit inside the courtroom, you can see the wall, right above where the Supreme Court Judges sit, a display of The Ten Commandments.

There are Bible verses etched in stone all over the Federal Buildings and Monuments in Washington, D.C.

James Madison – 'We have staked the whole of all our political institutions upon the capacity of mankind for self-government, upon the capacity of each and all of us to govern ourselves, to control ourselves, to sustain ourselves according to The Ten Commandments of God.'

Every session of Congress begins with a prayer by a paid preacher, whose salary has been paid by the taxpayer since 1777.

Fifty-two of the 55 founders of the Constitution were members of the established Orthodox churches in the colonies.

Thomas Jefferson worried that the courts would overstep their authority and instead of interpreting the law, would begin making law an oligarchy = the rule of few over many.

This great country was BUILT on The Holy Bible and belief in GOD.

Jer 9:23-24 Thus says the Lord, "Let not a wise man boast of his wisdom, and let not the mighty man boast of his might, let not a rich man boast of his riches;
Jer 9:24 but let him who boasts boast of this, that he understands and knows Me, that I am the Lord who exercises lovingkindness, justice, and righteousness on earth; for I delight in these things, "declares the Lord.

There are a lot of people today who claim to be prophets because they know that when you teach on prophecy and claim to be a prophet, there's a lot of profit to made from selling your books and your teachings.

You would have to think twice before you said like Isaiah said in Isa 6:8…… "Here am I. Send me!"

There is a Jewish tradition that reports that the prophet Isaiah was condemned to death by King Manasseh and although he hid in a tree, he was found and the tree with Isaiah inside was sawn in half.

Deut 29:29 "The secret things belong to the Lord our God, but the things revealed belong to us and to our sons forever, that we may observe all the words of this law.

2Ti 3:16-17, "All Scripture is inspired by God and profitable for teaching, for reproof, for correction, for training in righteousness; that the man of God may be adequate, equipped for every good work."

John 12:48 "He who rejects Me, and does not receive My sayings, has one who judges him; the word I spoke is what will judge him at the last day."

2Ti 2:15 Study to present yourself approved unto God as a workman who does not need to be ashamed, handling accurately the word of truth.

3. Which nation was predicted to arise around the same time the RCC and the papacy (it's title for the function of the popes) was receiving its deadly wound which it did in 1798?

Historic fact = The only power which arose out of a sparsely-populated area at the end of the 18th century was in fact the United States.

Answer: The first papal captivity mentioned in verse 10 took place in 1798, and while that was happening, the new power called the Second beast (verse 11) was seen emerging at that time.

Obad 1:15 "As you have done, it will be done to you. Your dealings will return on your own head."

Rom 12:19 Never take your own revenge, beloved, but leave room for the wrath of God, for it is written, "Vengeance is Mine, I will repay," says the Lord.

The RCC and the papacy received its deadly wound in 1798. The United States declared independence in 1776, voted the Constitution in 1787, adopted the Bill of Rights in 1791, and was definitely a world power by 1798.

4. Could a government really control buying and selling?

It already has in a way when during World War II, buying was controlled for some items (such as sugar, tires, and auto fuel) by requiring ration stamps.

In this highly computerized age, a system based on your Social Security number could easily be set up.

Unless you agree to cooperate with the worldwide coalition, your number, when punched in before a purchase, could show you disqualified.

Two superpowers will emerge in the end time: the United States of America and the new Roman empire with the RCC and papacy as its religious power.

The United States of America will support the papacy by leading a drive to force the people of the world to worship the false teaching or doctrines of the beast, related directly to the papacy in some way, and receive his mark or else face death.

5. How strong and influential is the RCC especially with the Pope today?

Answer: She is by far the strongest religious-political power in the world.

A. The papacy is so influential and powerful that nearly every major country consults her before making major policy moves. Her "large diplomatic corps maintains relations with more than 150 nations according to U.S. News and World Report.

B. She takes the credit for the demise of communism, saying that Mary, Jesus' mother, guided the pope's strategy that brought down communism – found in the "Handmaid or Feminist," magazine in the December issue in 1991.

C. The aim of the pope is to unify the Christian world under the leadership of the papacy during this decade

D. The worldwide response has been almost overwhelming.

During the recent Middle crisis, the pope and America's president sometimes discussed world affairs weekly by phone.

E. Russian leader – "Everything which took place in Eastern Europe in recent years would have been impossible without the Pope's efforts and the enormous role, including the political role, which he played in the world arena.

The papacy, which formerly referred to Protestants as "heretics," is now calling them "separated brethren" and graciously suggesting that all work and pray together for peace and God's presence.


They are praying and promoting unity to the extent of saying some popular phrases like "Let's put all of our doctrinal differences aside and love each other."

6. How strong and influential is the United States today?

Answer: The United States is still regarded as the world's number one military power and center of influence.

A. "America is still the world's #1 superpower."

B. "There is really only one power (Russia) in the immediate future to rival the United States."

C. Many Arab leaders have labeled America "the new Rome" because, as the old Rome was the undisputed superpower of its age, America is still now number one in the political realm.

D. "America's power will still determine all major global events." Although Russia is moving hard to replace her.

Today, Russia's prime minister Vladimir Putin is using a more subtle aggressive approach doing what he can to expose the weakness and the lies of America's present administration.

Most world nations are still looking to the United States for protection and support.

The main lesson is that Negative Volition to Bible doctrine destroys a client nation.

Apostasy in a client nation is always a cancer. If it grows long enough, that client nation loses all the blessings of God that were upon it.

Matt 7:12 where our Lord said, "Therefore, however you want people to treat you, so treat them, for this is the Law and the Prophets.

Obad 1:15 "For the day of the Lord draws near on all the nations. As you have done, it will be done to you. Your dealings will return on your own head.

In every case of Jewish apostasy both the clergy and the politicians of Israel are indicted along with the negative volition of the people.

The wall refers to the political lies of politicians – "behold, they plaster it over with whitewash;" = the false solutions to the problems of the client nation.

(1) Good decisions of national leadership result in greater options for greater decisions. Bad decisions destroy freedom options and enslave the nation, so that the client nation status is destroyed from within.

(2) Mankind always has been and always will be the product of their own volition, not their environment. We blame environment, which is part of the arrogance skills.

(3) The doctrine of man's sin nature and total depravity plus the function of Satan's cosmic system requires that people in a client nation periodically will have to make great sacrifices for freedom.

(4) Political solutions are useless without spiritual solutions. What makes political solutions great is the invisible heroship of a pivot of mature believers.

Political solutions are temporal; spiritual solutions are eternal.

Political solutions relate to the power of man; spiritual solutions relate to the power of God.

Political solutions are often erroneous and destructive to a nation, while spiritual solutions offer hope to a nation and eternal life to individuals in that nation.
Political solutions are mortal and subject to corruption; spiritual solutions are eternal and compatible with the immortality of the soul.

Political solutions grope in darkness of spiritual death, but spiritual solutions live in the light of eternity and the fantastic divine revelation in time.

Political solutions are related to the first birth of mankind and his spiritual death; spiritual solutions are related to regeneration through faith in Christ–the second birth of mankind and his eternal relationship with God.

People become self righteous, arrogant legalistic, and reversionistic, Hos 4:1-7; 8:7, and are destroyed for lack of Bible doctrine.

6. How strong and influential is the United States today?

7. Therefore it is clear that the influence and power of both the United States and the RCC with the pope are escalating with rapidity.

A. Terrorists.
B. Riots and escalating crime and evil.
C. Drug wars.
D. A major economic crash.
E. AIDS and other epidemics.
F. Nuclear threats from radical nations.
G. Political corruption.
H. Gross miscarriage of justice by the courts.
I. Welfare abuse.
J. Increasing taxes.
K. Pornography and sickening immorality.
L. Appalling global disasters.
M. Radical "special interest" groups.
N. Civil war within the nation.

Corruption, lawlessness, immorality, permissiveness, injustice, poverty, weak and ineffective political leaders, and many similar woes could easily precipitate a demand for strong, specific laws to be rigidly enforced.

8. As world conditions worsen, what will Satan do to deceive the masses?

Answer: America will experience a counterfeit, worldwide revival and will insist that religious laws be passed to force every person to participate. (This is represented by "an image to the beast" in Rev 13:14; 2Th 2:7-9.

Morality will replace spirituality for living the spiritual life.

World conditions will become so intolerable that a worldwide "back to God and prayer" movement, with all joining in worship and prayer will seem to be the only solution.

2Ch 7:14 If My people who are called by My name humble themselves and pray, and seek My face and turn from their wicked ways, then I will hear from heaven, will forgive their sin, and will heal their land.

Pro 14:34 Righteousness exalts a nation, But sin is a disgrace to any people.
It is living spiritually that does so; not just prayer —- The "Oh God, help syndrome," — Matt 5:13-14.
Hymn #3

The following link is to a good news message describing how one can receive eternal life:
Ticket to Heaven, it was written for anyone not absolutely certain about their eternal future.