ALL NEW FORMAT – EMBEDDED VIDEO SERMON in HD –NOTES

The Doctrine of the Pivot; Part 36.
A government that controls buying and selling.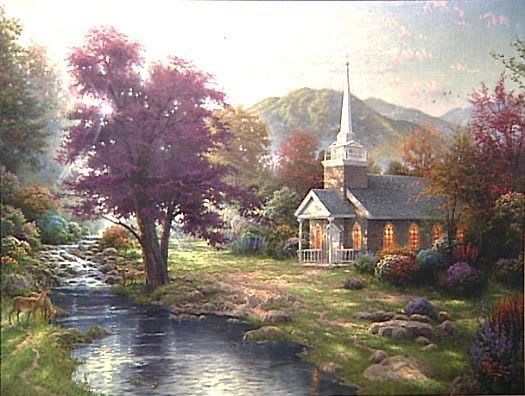 Please join us as we fellowship in the Word of God, listen to
Christian Music, Pray in Christ's Name and Praise the Lord
in our Hearts and Minds.

ALL ARE WELCOME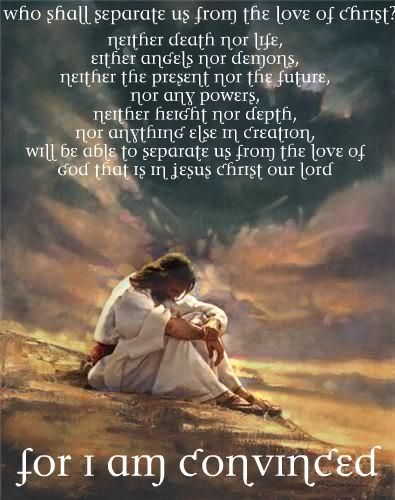 from - Romans 8:38-39
Hymn #1
Hymn #2

Preparing yourself for the study of God's Word
Before we begin, if you are a believer in the Lord Jesus Christ (
that is— you have trusted in Him for eternal life
), it is important to prepare yourself to take-in God's Word so take a moment to name, cite or acknowledge your sins privately directly to God the Father. This will assure that you are in fellowship with God the Father and the Holy Spirit's convicting ministry, also called the convincing ministry will then be able to teach you as the Holy Spirit is the real teacher and the pastor's message is the vehicle the Holy Spirit uses to convince you what you are learning is true or not.
1 John 1:9 says—"If we confess
[
simply name, cite or acknowledge to God the Father
]
our sins
[
known sins
],
He is faithful and just to forgive us our sins
[
known sins
]
and to cleanse us from all unrighteousness
[
all unknown and forgotten sins
]." NKJV (
New King James Version
)
If you have never personally believed in the Lord Jesus Christ as your Savior (
that is, believed in Him for eternal life
), the issue for you is not to name your sins to God; the issue for you is to believe by faith alone in Jesus Christ alone for eternal life and you will be saved the very second you believe in Him:
John 6:47 says: "Most assuredly, I say to you, he who believes in Me [
Jesus Christ
] has everlasting life." NKJV
Notice again what John 6:47 says,
"he who believes in Me
[
Jesus Christ
]
has everlasting life."
It doesn't say, "will have"; it says, "
has."
Therefore, the very moment you believe Jesus Christ's promise of everlasting life, you have it (
it's really just that simple
), and it can never be lost or taken away from you (
John 10:28-29
). Furthermore, the gift of everlasting life (
also called eternal life in scripture
) is available to every human being; there are absolutely no exceptions.
John 3:14-18 says: "And as Moses lifted up the serpent in the wilderness, even so must the Son of Man be lifted up, that whoever believes in Him should not perish but have eternal life. For God so loved the world that He gave His only begotten Son, that whoever believes in Him should not perish but have everlasting life. For God did not send His Son into the world to condemn the world, but that the world through Him might be saved. He who believes in Him is not condemned; but he who does not believe is condemned already, because he has not believed in the name of the only begotten Son of God." NKJV
Let us now bow our hearts and take a moment to prepare for learning God's Word, if there is any known sin in your life, this is the time to just cite it privately to God the Father with your thoughts directed towards Him. With your head bowed and your eyes closed, you have total privacy in your mind and soul: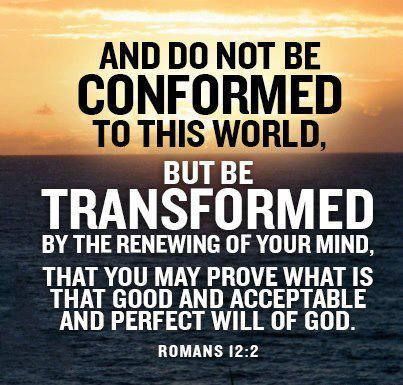 Our Pastor-Teacher is:
This ministry is non-denominational and is dedicated to
teaching the Word of God from the original languages and
making it available at no charge throughout the world.

Sermon
NOTES
Unlike the bible study, these notes are not just for reading without watching the video. These notes are more designed to follow along during the sermon and to bring up the "hover pop-up scripture references" (some websites may require to left click the link) when the Pastor asks everyone to turn to that passage in their bibles or as a memory jogger for review after you've viewed the video Sermon.
The Doctrine of the Pivot; Part 36.
A government that controls buying and selling.

5. How strong and influential is the RCC especially with the Pope today?
Answer: She is by far the strongest religious-political power in the world.

A. Nearly every major country consults her before making major policy moves. Her "large diplomatic corps maintains relations with more than 150 nations = U.S. News and World Report.

B. They took credit for the demise of communism, saying that Mary, Jesus' mother, guided the pope's strategy that brought down communism – "Handmaid or Feminist," magazine (Dec 1991.

His goal is to unite all religions together to bring peace to the earth.

The first three and a half years of the Tribulation period will be a time of peace but really a pseudo-peace.

The seven-year period will begin when a peace agreement is reached between Israelis and Palestinians with the support of the International Community.

It will Create a Palestinian State which I hope that most of you understand does not exist today, that's what all the fighting is about in the Middle East against the Jews.

The agreement will be an interim agreement that creates a Palestinian state within temporary borders. This new Palestinian state will include most of the West Bank in Israel, which is biblical Judea and Samaria.

The peace agreement will be an interim agreement because the two sides will not be able to agree on the status of Jerusalem.

The Palestinians say Jerusalem must be the capital of their newborn Palestinian state.

The Israelis have already claimed Jerusalem to be theirs and therefore this peace treaty will not last.

C. The aim of the Pope is to unify the Christian world under the leadership of the papacy during this decade. Pope Francis visited Christian, Muslim and Islamic nations in Africa for the first time in human history.

To construct or put together an ecumenical religion with all religions participating together with each other to go along with a one world government.

A government, which by the way will be ruled by Satan, because it is his way of getting in control of the world on account of the fact that he cannot do it on his own.

He is not omnipotent, he is not omniscient, and he is not omnipresent, so he needs help from both the human race and the fallen angelic race to rule the world.

Eph 6:12 For our struggle is not against flesh and blood, but against the rulers, against the powers, against the world forces of this darkness, against the spiritual forces of wickedness in the heavenly places.

Rev 12:9 And the great dragon was thrown down, the serpent of old who is called the devil and Satan, who deceives the whole world;

D. The worldwide response to the Vatican, (RCC and the papacy) has been almost overwhelming.

"Everything which took place in Eastern Europe in recent years would have been impossible without the Pope's efforts and the enormous role, including the political role, which he played in the world arena.

The papacy which formerly referred to Protestants as "heretics," is now calling them "separated brethren" and graciously suggesting that all work and pray together for peace and God's presence.

They are praying and promoting unity to the extent of saying some popular phrases like "Let's put all of our doctrinal differences aside and love each other."

Several Protestant denominations have had official dialog with the papacy to try to settle the differences that caused the Reformation which was the time when those who believed in the Bible rebelled against the RCC.

Answer = The Vatican led by the RCC and the papacy is by far the strongest religious and subtle political power in the world.

6. How strong and influential is the United States today?
Answer: The United States is still regarded as the world's number one military power and center of military influence.

A. "America is still the world's #1 superpower."

B. There is really only one power (Russia) in the immediate future to rival the United States. However, China and North Korea are coming on strong.

C. Many Arab leaders have labeled America a vital part of "the New Roman Empire" because, as the old Roman Empire was the undisputed superpower of its age, America is still now number one in the political realm.

D. America's power will still determine all major global events." Although Russia is moving hard to replace her.

Russia's entry to the Syrian conflict draws suspicion because its military capability is designed to combat threats far beyond those posed by ISIS.

Designed for aerial interception, others are for ground support, suggesting that the ambition of the Russian operation is wider than the war against ISIS that Russian officials have officially admitted to.

One of the Russian air force bases comprise of at least 32 fighter jets – including 12 Su-25 Frogfoots, 12 Su-25 Fencers and four SU-30's, some of the most powerful jets in the world.


Also 24 advanced Military attack helicopters and anti-aircraft systems.

There are also over 50 jets getting ready to launch airstrikes. A large number of battle tanks, armored personnel carriers with enhanced armor protection and artillery pieces.

More airfields are being built in Syria as the Russian Navy is on its way! There are missile cruisers and several warships.

You don't bring this much military power to Syria without your intentions to use it and stay there.

Isa 17:1 THE MOURNFUL, inspired prediction (a burden to be lifted up) concerning Damascus [capital of Syria, and Israel's bulwark (wall) against Assyria]. Behold, Damascus will cease to be a city and will become a heap of ruins.

All of this is leading up to the fulfillment of prophecy which is not designed to scare but to prepare.

Vladimir Putin is doing a lot, using a more subtle aggressive approach, doing what he can to expose the weakness and the lies of America's present administration.

Most world nations are still looking to the United States for protection and support.

Whether or not the U.S.A. will play a vital role in the last days of biblical prophecy. = Could it be that "It is"?

Either through omission or submission
Or inclusion or exclusion.

Sometimes not doing anything at all is doing everything when you evaluate the big picture of things.

As goes the believer, so goes the nation.

Negative Volition to Bible doctrine destroys a client nation.

Jam 1:22-25, But prove yourselves doers of the word, and not merely hearers who delude themselves.

Jam 1:25 But one who looks intently at the perfect law, the law of liberty, and abides by it, not having become a forgetful hearer but an effectual doer, this man shall be blessed in what he does.

Jam 4:17 Therefore, to one who knows the right thing to do, and does not do it, to him it is sin.

2Ti 2:15 Study to present yourself approved to God as a workman who does not need to be ashamed, handling accurately the word of truth.

Heb 4:11 Let us therefore be diligent or study to enter that rest, lest anyone fall through following the same example of disobedience.

2Pe 1:10 Therefore, brethren, be all the more diligent to make certain about His calling and choosing you; for as long as you practice these things, you will never stumble;

2Pe 3:14 Therefore, beloved, since you look for these things, be diligent to be found by Him in peace, spotless and blameless,

In Neh 8:18, a revival was taking place in Israel because of the desire for doctrine from their teacher, Ezra, the priest.

Neh 8:18 And he read from the book of the Law of God daily, from the first day to the last day.

Prov 8:30 Then I [doctrine] was beside Him, as a master workman; and I was daily His delight, rejoicing always before Him,

Prov 8:34 Blessed is the man who listens to me, watching daily at my gates, waiting at my doorposts.

TLJC made it crystal clear that we would need the word of God daily to survive in Matt 4:4 and Luk 9:23.

Luk 9:23 And He was saying to them all, "if anyone wishes to come after me, let him deny himself, and take up his cross daily, and follow Me.

Luk 19:47 And He was teaching daily in the temple; and the chief priests and the scribes and the leading men among the people were trying to destroy Him,

Acts 16:5 So the churches were being strengthened in the faith, and were increasing in number daily.

Psa 145:2 …"Everyday will I bless thee"

Psa 61:8 …"I will perform my vows or my responsibilities daily"

Psa 72:15 … "Daily shall He be praised"

Psa 119:164 Seven times a day I will praise Thee because of your righteous judgments.

Psa 1:2 "But his delight [the mature believer] is in the Law of the Lord, and in His law he meditates day and night."


Isa 8:9 "My Lord, I have called daily upon you."

Acts 20:31 "Therefore be on the alert, remembering that night and day for a period of three years I did not cease to admonish each one with tears.

2Co 4:16 Therefore we do not lose heart, but though our outer man is decaying, yet our inner man is being renewed day by day.
Acts 2:46 And day by day continuing with one mind in the temple,

Acts 5:42 And every day, in the temple and from house to house, they kept right on teaching and preaching Jesus as the Christ.

In 2Ch 8:14, The Levitical priests would praise and minister daily.

In 2Ch 31:16, They would enter the house of the Lord for their daily obligations.

In Ezr 3:4, they offered burnt offerings daily, according to the ordinance, as each day required.

Jer 7:25 "Since the day that your fathers came out of the land of Egypt until this day, I have sent you all my servants the prophets, daily rising early and sending them.

In Acts 19:9, the apostle Paul taught doctrine and reasoning daily in the school of Tyrannus.

In Heb 10:11 Every priest stands daily ministering and offering

Heb 10:25 Not forsaking our own assembling together, as is the habit of some, Apostasy in a client nation is always a cancer.

Obad 1:15 "For the day of the Lord draws near on all the nations. As you have done, it will be done to you. Your dealings will return on your own head.

In every case of Jewish apostasy both the clergy and the politicians of Israel are indicted along with the negative volition of the people.

In context, the wall refers to the political lies of politicians.

"behold, they plaster it over with whitewash" = the false solutions to the problems of the client nation.

Hymn #3

The following link is to a good news message describing how one can receive eternal life:
Ticket to Heaven, it was written for anyone not absolutely certain about their eternal future.