EMBEDDED VIDEO SERMON in HD –NOTES
Invisible Warfare.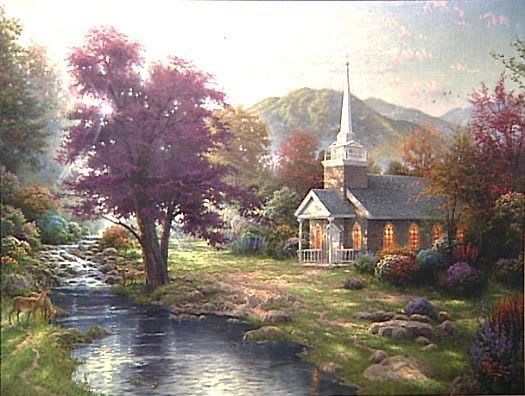 Please join us as we fellowship in the Word of God, listen to
Christian Music, Pray in Christ's Name and Praise the Lord
in our Hearts and Minds.

ALL ARE WELCOME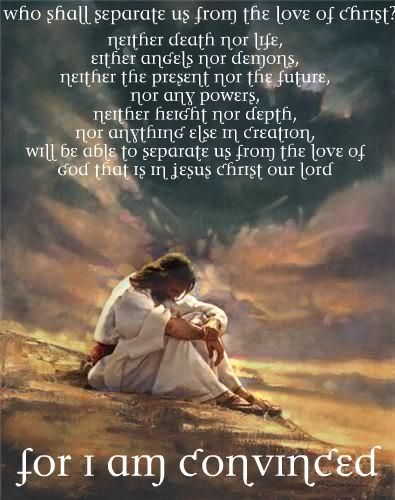 from - Romans 8:38-39
Hymn #1
Hymn #2

Preparing yourself for the study of God's Word
Before we begin, if you are a believer in the Lord Jesus Christ (
that is— you have trusted in Him for eternal life
), it is important to prepare yourself to take-in God's Word so take a moment to name, cite or acknowledge your sins privately directly to God the Father. This will assure that you are in fellowship with God the Father and the Holy Spirit's convicting ministry, also called the convincing ministry will then be able to teach you as the Holy Spirit is the real teacher and the pastor's message is the vehicle the Holy Spirit uses to convince you what you are learning is true or not.
1 John 1:9 says—"If we confess
[
simply name, cite or acknowledge to God the Father
]
our sins
[
known sins
],
He is faithful and just to forgive us our sins
[
known sins
]
and to cleanse us from all unrighteousness
[
all unknown and forgotten sins
]." NKJV (
New King James Version
)
If you have never personally believed in the Lord Jesus Christ as your Savior (
that is, believed in Him for eternal life
), the issue for you is not to name your sins to God; the issue for you is to believe by faith alone in Jesus Christ alone for eternal life and you will be saved the very second you believe in Him:
John 6:47 says: "Most assuredly, I say to you, he who believes in Me [
Jesus Christ
] has everlasting life." NKJV
Notice again what John 6:47 says,
"he who believes in Me
[
Jesus Christ
]
has everlasting life."
It doesn't say, "will have"; it says, "
has."
Therefore, the very moment you believe Jesus Christ's promise of everlasting life, you have it (
it's really just that simple
), and it can never be lost or taken away from you (
John 10:28-29
). Furthermore, the gift of everlasting life (
also called eternal life in scripture
) is available to every human being; there are absolutely no exceptions.
John 3:14-18 says: "And as Moses lifted up the serpent in the wilderness, even so must the Son of Man be lifted up, that whoever believes in Him should not perish but have eternal life. For God so loved the world that He gave His only begotten Son, that whoever believes in Him should not perish but have everlasting life. For God did not send His Son into the world to condemn the world, but that the world through Him might be saved. He who believes in Him is not condemned; but he who does not believe is condemned already, because he has not believed in the name of the only begotten Son of God." NKJV
Let us now bow our hearts and take a moment to prepare for learning God's Word, if there is any known sin in your life, this is the time to just cite it privately to God the Father with your thoughts directed towards Him. With your head bowed and your eyes closed, you have total privacy in your mind and soul: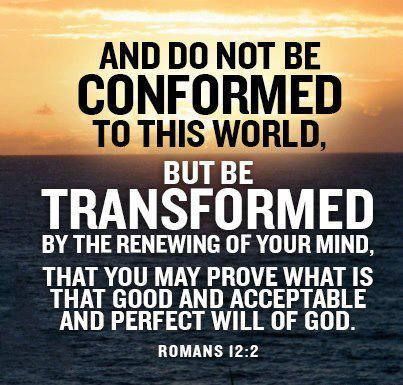 Our Pastor-Teacher is:
This ministry is non-denominational and is dedicated to
teaching the Word of God from the original languages and
making it available at no charge throughout the world.

Sermon
NOTES
Unlike the bible study, these notes are not just for reading without watching the video. These notes are more designed to follow along during the sermon and to bring up the "hover pop-up scripture references" (some websites may require to left click the link) when the Pastor asks everyone to turn to that passage in their bibles or as a memory jogger for review after you've viewed the video Sermon.
Invisible Warfare.


Invisible Warfare.

A study on the Exodus Generation will always force us to look at the rebellious nature of man, bitterness, human solutions and fear. Ultimately it is a reflection of spiritual warfare.

3 categories of spiritual warfare the Bel needs to always be aware of are; OSN, cosmic system and demonic influence.

We can't see the legion of fallen angels who are active & influencing many of the people and situations around us every day. Just like we don't always recognize the OSN within our DNA every day.

OSN is our flesh, human trends, lust patterns, areas of weakness & strength, all opposite of spirituality (new man).

Grieving the Spirit happens at the point that we sin. Quenching the Spirit is a continued walk opposite of the PPOG.

Quenching the HS is the Bel out of fellowship (void of filling of HS) with a continued walk in the flesh that involves wrong motivation and priorities.

There were multiple problems within the church at Corinth. Immoral issues, arrogance, cosmic viewpoint, strife over who was the leader…all pointing to Bel's quenching the Holy Spirit.

Christians can attend church, have the outward Christian walk & talk, yet have very little doctrinal content in their soul. And without the filling of the HS & proper motivation they are displaying nothing but the strength of the OSN.

1Sam 16:7 tells us God looks at the heart…outward appearance does not matter to God.

1Co 3:1 And I, brethren, could not speak to you as to spiritual men, but as to men of flesh, as to infants in Christ.

PNEUMATIKOS- Spirit filled, Divine nature (HS). SARKINOS- fleshly, of the earth, perishable.

Recognize the OSN has both areas of weakness and lust patterns but also strength and fierce independence.

The OSN is something we often overlook; therefore, it can be considered invisible warfare, yet it is active in our lives every day.

1Co 2:6 Yet we do speak wisdom among those who are mature; a wisdom, however, not of this age nor of the rulers of this age, who are passing away; 7 but we speak God's wisdom in a mystery,

Jam 3:15 This wisdom is not that which comes down from above, but is earthly, natural, demonic.

Eph 6:16 flaming arrows of the evil one. These are not arrows of substance that we can see….but certainly arrows of thought, words or ideologies that are flaming! When they strike, it spreads out quickly consuming everything in the periphery.

Col 2:8 (Amp) See to it that no one carries you off as spoil or makes you yourselves as captive by his so-called philosophy and intellectualism and vain deceit (idle fancies and plain nonsense), following human tradition (men's ideas of the material rather than the spiritual world), just crude notions following the rudimentary and elemental teachings of the universe and disregarding (the teachings of) Christ (the Messiah).

Jam 1:17 Every good thing given and every perfect gift is from above, coming down from the Father of lights, with whom there is no variation or shifting shadow.

Jer 4:22 "For My people are foolish,
They know Me not; They are stupid children and have no understanding.
They are shrewd to do evil,
But to do good they do not know."

Rom 1:21 For even though they knew God, they did not honor Him as God or give thanks, but they became futile in their speculations, and their foolish heart was darkened.

ALLASSO (Gr) –exchange, meaning to trade something for something else, to cease with one and begin another….they had it but wanted the counterfeit.

Heb 4:15 For we do not have a high priest who cannot sympathize with our weaknesses, but One who has been tempted in all things as we are, yet without sin.

Hymn #3

The following link is to a good news message describing how one can receive eternal life:
Ticket to Heaven, it was written for anyone not absolutely certain about their eternal future.