EMBEDDED VIDEO SERMON in HD –NOTES

The Doctrine of Justification. Part 6. The conclusion:
What does the just shall live by faith really mean?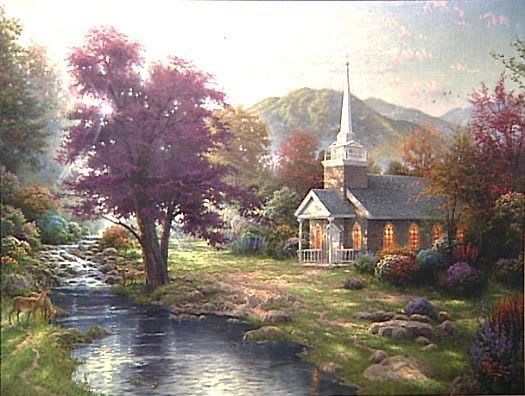 Please join us as we fellowship in the Word of God, listen to
Christian Music, Pray in Christ's Name and Praise the Lord
in our Hearts and Minds.

ALL ARE WELCOME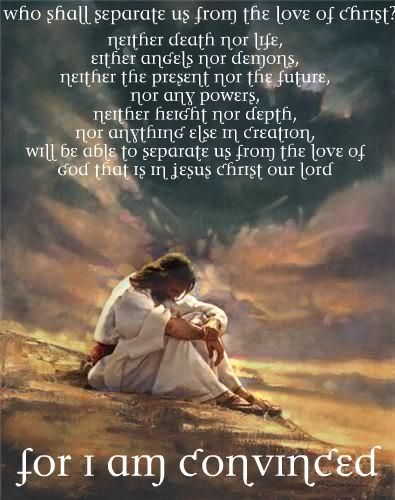 from - Romans 8:38-39
Hymn #1
Hymn #2

Preparing yourself for the study of God's Word
Before we begin, if you are a believer in the Lord Jesus Christ (
that is— you have trusted in Him for eternal life
), it is important to prepare yourself to take-in God's Word so take a moment to name, cite or acknowledge your sins privately directly to God the Father. This will assure that you are in fellowship with God the Father and the Holy Spirit's convicting ministry, also called the convincing ministry will then be able to teach you as the Holy Spirit is the real teacher and the pastor's message is the vehicle the Holy Spirit uses to convince you what you are learning is true or not.
1 John 1:9 says—"If we confess
[
simply name, cite or acknowledge to God the Father
]
our sins
[
known sins
],
He is faithful and just to forgive us our sins
[
known sins
]
and to cleanse us from all unrighteousness
[
all unknown and forgotten sins
]." NKJV (
New King James Version
)
If you have never personally believed in the Lord Jesus Christ as your Savior (
that is, believed in Him for eternal life
), the issue for you is not to name your sins to God; the issue for you is to believe by faith alone in Jesus Christ alone for eternal life and you will be saved the very second you believe in Him:
John 6:47 says: "Most assuredly, I say to you, he who believes in Me [
Jesus Christ
] has everlasting life." NKJV
Notice again what John 6:47 says,
"he who believes in Me
[
Jesus Christ
]
has everlasting life."
It doesn't say, "will have"; it says, "
has."
Therefore, the very moment you believe Jesus Christ's promise of everlasting life, you have it (
it's really just that simple
), and it can never be lost or taken away from you (
John 10:28-29
). Furthermore, the gift of everlasting life (
also called eternal life in scripture
) is available to every human being; there are absolutely no exceptions.
John 3:14-18 says: "And as Moses lifted up the serpent in the wilderness, even so must the Son of Man be lifted up, that whoever believes in Him should not perish but have eternal life. For God so loved the world that He gave His only begotten Son, that whoever believes in Him should not perish but have everlasting life. For God did not send His Son into the world to condemn the world, but that the world through Him might be saved. He who believes in Him is not condemned; but he who does not believe is condemned already, because he has not believed in the name of the only begotten Son of God." NKJV
Let us now bow our hearts and take a moment to prepare for learning God's Word, if there is any known sin in your life, this is the time to just cite it privately to God the Father with your thoughts directed towards Him. With your head bowed and your eyes closed, you have total privacy in your mind and soul: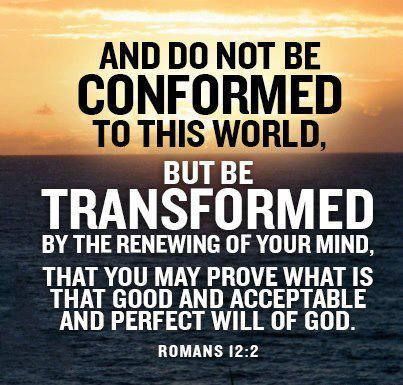 Our Pastor-Teacher is:
This ministry is non-denominational and is dedicated to
teaching the Word of God from the original languages and
making it available at no charge throughout the world.

Sermon
NOTES
Unlike the bible study, these notes are not just for reading without watching the video. These notes are more designed to follow along during the sermon and to bring up the "hover pop-up scripture references" (some websites may require to left click the link) when the Pastor asks everyone to turn to that passage in their bibles or as a memory jogger for review after you've viewed the video Sermon.
The Doctrine of Justification. Part 5.
The correct interpretation of when mankind is justified by works.


Point 1. Introduction

Point 2. Etymology

Point 3. Definition of "dikaiosune Theou" translated the "righteousness of God."

Point 4. Justification is related to salvation adjustment to the justice of God in Rom 3:28; Rom 5:1; Gal 3:24.

Point 5. Justification is related to the principle of grace, Rom 3:24; Tit 3:7.

Point 6. Justification is not related to human works, Rom 3:20, 28; Gal 2:16.

Point 7. Mechanics of Justification, simply believe, Gen 15:6; Rom 3:22.

Point 8. The judgment of sin frees the justice of God for the blessing of justification.

Point 9. The correct interpretation of when mankind is justified by works, James 2:14-24.

Point 10. The conclusion: What does the just shall live by faith really mean?

Does the Bible contradict itself when it says in Rom 3:24 that we are justified as a gift by His grace through the redemption which is in Christ Jesus?

Does the Bible contradict itself when it says in Rom 3:28 For we maintain that a man is justified by faith apart from works of the Law.

Does the Bible contradict itself when it says in Gal 2:16 nevertheless knowing that a man is not justified by the works of the Law but through faith in Christ Jesus,

The book of James was written to the 12 tribes of Israel who were really the first converts to the Church-age according to Jam 1:1.

Jerusalem was so filled with religion and legalism that the born-again Jews in the city had been persecuted and contaminated by it.

Added to their divine discipline for rejecting the word of God, many of them were also under persecution from other Jews as well.

As a result of mixing legalism with Christianity they were in great danger.

The only hope for the Jews at Jerusalem and those who had been scattered abroad was faith in the Lord Jesus Christ and a knowledge of Bible doctrine.

"save" = aor-act-inf of the verb sozo which means to save, to deliver, to protect, to heal, to preserve, to make whole.

1Jo 3:17 "But whoever has the world's goods, and beholds his brother in need and closes his heart against him, how does the love of God abide in him?"

Gal 6:10 So then, while we have opportunity, let us do good to all men, and especially to those who are of the household of the faith.

Heb 6:10 For God is not unjust so as to forget your work and the love which you have shown toward His name, in having ministered and in still ministering to the saints.

Rom 8:6, "For the mind set on the flesh [old sin nature] is dead [cosmic death], but the mind set on the Spirit is life and prosperity."

Rom 8:13, "For if you are living according to the flesh [old sin nature], you must die [cosmic death], but if you through the Holy Spirit are putting to death the production of the flesh, you live."

Eph 5:14, "Wake up, you sleeping ones and rise up from the dead [cosmic death] and Christ will shine on you."

1Ti 5:6, "But that widow who constantly indulges in wanton pleasure has died while living."

Rev 3:1, "I have known your accomplishments, that you have a reputation that you're living, but you are dead."

1Jo 3:14, "We know that we have changed our residence from the realm of death [cosmic system] to [the Christian way of] life."

Either the Bible contradicts itself or there must always be a logical interpretation for what appears on the surface.

James is actually saying what is the advantage, benefit or profit to a believer if he does not have something to show the unbeliever.

James knew the spiritual life of the OT believers, which was basically to operate in the faith-rest drill, looking forward to the coming of the

Messiah and looking forward to the coming of the kingdom.

Heb 11:13 All these died in faith, without receiving the promises, but having seen them and having welcomed them from a distance, and having confessed that they were strangers and exiles on the earth.

1. Those who deny the Bible's authenticity claim that this passage proves the Bible contradicts itself.

2. This passage is used by others to add works to salvation by saying man must work with God to be justified.

3. This is the main passage that brought in the Protestant Reformation and the rejection of Roman Catholicism and its dogma.

The Protestant Reformation was the 16th-century religious, political, intellectual and cultural upheaval that divided Christians in Catholic Europe.

His "95 Theses," proposed two central beliefs—that the Bible is the central spiritual authority and that humans may reach salvation only by their faith and not by their deeds.

It was Oct. 31, 1517, when Martin Luther nailed a list of grievances against the Catholic Church onto the door of a chapel in Wittenberg,

Germany; his "Ninety-five Theses" became the catalyst for the Protestant Reformation.

The pres-act-subj of lego which means that he keeps on alleging something, he keeps on maintaining something.

Has is the pres-act-inf of echo which means to have and to hold, he keeps on alleging that he is a believer and that he keeps on having and holding faith.

We have the noun pistin which does not mean doctrine, it is minus the definite article and here it refers to faith or the faith-rest life.
It refers to Bible doctrine on the launching pad of the soul being utilized in situations resulting in works accepted by God not human good.

Works is the noun ergons which can refer to human good, deeds, divine production, here it refers to anything that is based upon Bible doctrine producing divine good not human good.

In this passage, ergon refers to the production of doctrine, or doctrine being launched either inwardly or overtly.

In Rev 20:12-13; this word is translated deeds and refers to human good, which will not be accepted by God at the Great White Throne Judgment.

Can is the pres-act-ind of dunamai which means to be able.

The pres-act-ind of dunamai means is that faith of the believer able to deliver the individual who has a need.

Can faith same him refers to the faith-rest exhale or applying doctrine to a situation.

That's why we read in verse 21, Abraham was justified by works.


When? When he offered Isaac, not when he believed in Jesus Christ.

When Abraham believed in Jesus Christ that was exhale faith as an unbeliever and at that time he was Abram.

Gen 15:6 Abram believed in the Lord and it was credited to his account for righteousness.

When Abraham offered his son Isaac that was exhale faith as a believer over 40 years after his salvation.

The main problem in Jam 2 when it says a person is justified by works refers to deliverance not salvation.

Sozo is used in Matt 8:25 And they came to Him, and awoke Him, saying, "Save [sozo] us, Lord; we are perishing!"

In John 12:27 "Now my soul has become troubled; and what shall I say, 'Father, save [sozo] Me from this hour'? But for this purpose I came to this hour.

Matt 10:22 "And you will be hated by all on account of My name, but it is the one who has endured to the end who will be saved [sozo]."

Acts 27:31 Paul said to the centurion and to the soldiers, "Unless these men remain in the ship, you yourselves cannot be [sozo] saved."

1Ti 2:15 But women shall be saved [sozo] through the bearing of children if they continue in faith and love and sanctity with self restraint.

We actually have a dual warning in this doctrine, we need to beware of dead works and we need to watch out for dead faith.

The word dead is nekros, and as Joseph Thayer says that in this passage it refers to being destitute of force or power, and therefore inactive and inoperative.

Your faith must have a working object and Bible doctrine is the working object of faith.

The power of the Holy Spirit using residual doctrine as our volition makes a decision to apply the word of God to a situation.

After salvation, Bible doctrine becomes the working object or the object that works for your faith.

Justification before God by believing in the Lord in Gen 15:6.

Justification before man in Jam 2:21.

Hymn #3

The following link is to a good news message describing how one can receive eternal life:
Ticket to Heaven, it was written for anyone not absolutely certain about their eternal future.