The Doctrine of Dispensations. Introduction.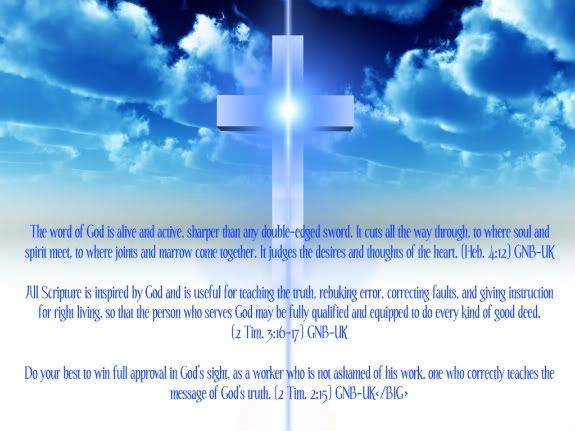 IF YOU'RE NEW
PLEASE READ FIRST
Scripture References, Word & Phrase descriptions: the "Logos Reftagger" scripture links are hover pop-up active, meaning the scripture reference will just pop-up if you hover your cursor over it (don't click on the link, just hover your cursor over it), when finished reading, hover your cursor off the scripture reference link. If the pop-up doesn't show all the verses, left click on the "More" button in the Reftagger pop-up and it will take you to the online bible. On older computers some word definition or message hover popups may not work unless you are using an up-to-date Firefox browser – some of the latest versions of other popular browsers that require Windows 10 work well also. If you don't have Firefox on your XP, Vista, Win 7, Win 8.1 or other operating system, that's OK, try left clicking the link which will open the verse at the online bible; or if that doesn't work, you can always use your Bible to look up the verses. Word or Phrase definition links may not have a website that opens.
Prepare yourself for learning the Word of God!
Before we begin, if you are a believer in the Lord Jesus Christ (that is; you have believed [trusted] in Him for His promised gift of eternal life), it is important to prepare yourself to learn God's Word so take a moment to name, cite or acknowledge (confess) your sins privately to God (i.e.; with your thoughts directed only to God the Father).
1 John 1:9 says: "If we confess our sins, He
(
God
)
is faithful and just to forgive us our sins
(
known sins
)
and to cleanse us from all unrighteousness
[
unknown or forgotten sins
]
." NKJV
(
New King James Version
) [italics added]; we call this REBOUND, read the full doctrine as to "why" we need to use 1 John 1:9 to grow spiritually.
REBOUND
If you have never personally believed in the Lord Jesus Christ as your Savior (that is, believed in Him for eternal life), the issue for you is not to name your sins; the issue for you is to have faith alone in Jesus Christ alone for eternal life: John 3:16, 5:24, 6:47, 20:30, 31.
John 6:47 says: "Most assuredly, I say to you, he who believes in Me (Jesus Christ) has everlasting life." NKJV [italics added]
Notice again what Jesus said in John 6:47:
"…he who believes in Me
(
Jesus Christ
)
has everlasting life."
It doesn't say, "will have"; it says, "
has
." Therefore, the very moment you believe in Jesus Christ for His promise of everlasting life, you have it (
it's really just that simple; nothing more and nothing less
), and it can never be taken away from you (
John 10:28-29
). Furthermore, the gift (
Ephesians 2:8c
) of everlasting life (
also called eternal life in scripture
) is available to every human being; there are absolutely no exceptions.
John 3:14-15, 16, 17, 18, says: "14 And as Moses lifted up the serpent in the wilderness, even so must the Son of Man be lifted up, 15 that whoever believes in Him should not perish but have eternal life. 16 For God so loved the world that He gave His only begotten Son, that whoever believes in Him should not perish but have everlasting life. 17 For God did not send His Son into the world to condemn the world, but that the world through Him might be saved. 18 He who believes in Him is not condemned; but he who does not believe is condemned already, because he has not believed in the name of the only begotten Son of God." NKJV
Let us now bow our hearts and take a moment to prepare for worship and learning God's Word. If there is any known sin in your life, this is the time to just cite it privately to God the Father with your thoughts directed towards Him. With your head bowed and your eyes closed, you have total privacy in your mind and soul:

Study to show yourself approved to God!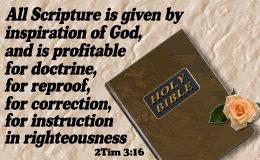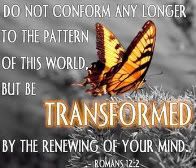 Grace Bible Church
Robert R. McLaughlin Bible Ministries
The Tree of Life is a weekly teaching summary:
God's Word is taught Wednesday, Friday and Sunday mornings
STUDY TITLE:
The Doctrine of Dispensations. Introduction.

Terms & Abbreviations used:

PPOG
= Predesigned Plan of God
Human Good
= Evil + Good Deeds while not in fellowship with God
Old Sin Nature
= Old Sin Nature
TLJC
= The Lord Jesus Christ
SSE
= Spiritual Self Esteem
PVTD
= Positive Volition Towards Doctrine [
Bible Truth
]
+H
- The Happiness of God
NVTD
= Negative Volition Towards Doctrine
Doctrine
= Bible Truth

BEGIN BIBLE STUDY
Unless otherwise noted, scripture quotes and references are from the NASB – New American Standard Bible. However, a few may be corrected translations developed from the exegetical study of the original languages; for this reason, hover-popups of NASB95 are also available if you wish to compare them. Hover-popups are just a preview, some may not contain multiple verses, in that case, just left click the "more" button inside the popup and a new tab or window will open, when finished reading it, just "X" out and you will return to the study or sermon.
The Doctrine of Dispensations. Introduction.


First of all, what is a dispensation? A dispensation is a period of time in human history expressed in terms of divine revelation. It was really brought to the light by the apostle Paul in the presentation of the mystery doctrine of this Church-age. Dispensations are divine categories of human history; therefore, both the divine outline and the divine interpretation of human history. There are many interpretations of history, but the only accurate interpretation is dispensational, i.e., the divine outline for human history.

Dispensations are the vehicle by which believers living at a specific time in history can orient to God's will, plan, and purpose for their lives. God's plan is not the same for every dispensation. In fact, the plan is quite different in each dispensation. So a dispensation is defined traditionally as a period of time during which a particular revelation of God's mind and God's will is operative, and during which man is tested as to his obedience to that specific manifestation of God's will, purpose, and plan. The believer's orientation to both time and to human history is vitally necessary for understanding God's plan and God's purpose.

All the apostles taught dispensational truth as well as the early church fathers. Most of you know the apostles, but very few understand the early church fathers. The most important principle of doctrine that dispensationalism answers and that is: What comes after salvation?" What is the Christian's purpose on earth? Every believer in Jesus Christ should ask himself that question.

The simplified answer is: Learn and apply Bible doctrine, the mind of God. Because the Bible reveals God's person and plan. Only through knowledge of God can anyone appreciate, love, and worship Him. The question that arises is why does God go so far as to magnify His Word above His person (Psa 138:2)? His Word reveals His nature and essence.

Only the Scriptures allow us to glimpse God's absolute character and to love the revealed member of the Godhead, who is Jesus Christ (John 1:18).

John 1:18, No man has seen God at any time; the only begotten God, who is in the bosom of the Father, He has explained Him.

Bible doctrine is called the "mind of Christ" (1Co 2:16). It is absolute truth, the very thinking of Jesus Christ (Phil 2:5).

1Pe 1:8, "Though [we] have not seen Him, [we] love Him" when we learn who and what He is and begin to share His frame of reference.

Understanding God's Word is the root of all Christian virtues. Transformation of the believer's life occurs on the inside, in the inner person, in the soul (Rom 12:2). His persistent intake and application of Bible doctrine enlarge his capacities for life, for love, for service, for blessings, for happiness.


2Co 9:7-8, Let each one do just as he has purposed in his heart; not grudgingly or under compulsion; for God loves a cheerful giver. And God is able to make all grace abound to you, that always having all sufficiency in everything, you may have an abundance for every good deed;

God's "greater grace" fills up the mature believer's greater capacities "to all the fulness of God" (Jam 4:6; Eph 3:19; cf. Rom 8:32). And as we have noted in the doctrine of imputations, in blessing the believer, God is glorified (Eph 1:3). Since Bible doctrine is so vitally important, the believer needs to understand an essential fact about the Word of God. Bible doctrine is dispensational. The concept of dispensations, therefore, is a key to understanding the whole realm of Bible doctrine. And so we must begin this very vital and important subject in Eph 3.
Eph 3:1-9, For this reason I, Paul, the prisoner of Christ Jesus for the sake of you Gentiles if indeed you have heard of the stewardship of God's grace which was given to me for you; that by revelation there was made known to me the mystery, as I wrote before in brief. And by referring to this, when you read you can understand my insight into the mystery of Christ, which in other generations was not made known to the sons of men, as it has now been revealed to His holy apostles and prophets in the Spirit; to be specific, that the Gentiles are fellow heirs and fellow members of the body, and fellow partakers of the promise in Christ Jesus through the gospel, of which I was made a minister, according to the gift of God's grace which was given to me according to the working of His power. To me, the very least of all saints, this grace was given, to preach to the Gentiles the unfathomable riches of Christ,

Now, verse 9 is where we begin our subject, Paul says Eph 3:9, and to bring to light what is the administration of the mystery which for ages has been hidden in God, who created all things;

The phrase "to being to light" is the aorist active infinitive of the Greek verb photizo = to illuminate or to bring to light, to make clear; to clarify. It means to teach until something is very clear which I will attempt to do in this series. The aorist tense speaks of the point in time that the pastor presents dispensational truth or unfortunately what verse 9 calls the administration of the mystery. Now, the greatest responsibility of all pastors in the Church-age is to communicate the dispensation of the mystery.

And as we will see, verse 9 says "to make all see what is the dispensation of the mystery." How important is the doctrine of dispensational truth? Well, this doctrine emphasizes what God wants you to do after salvation. The active voice of photizo means the apostle Paul produced the action of the verb, he is making all see the dispensation of the mystery. However, in this time, it is the pastor who 2Ti 2:15 who produces the action of the verb. The pastor is to communicate God's will, God's plan and God's purpose for your life. The infinite is an infinitive of purpose to indicate the aim or the objective of the pastor i.e., to communicate the dispensation of the mystery.

Now, the dispensation of the Church-age is very important. Every believer is important, no exceptions. There is only one dispensation in all of history that emphasizes every believer being on equal basis and that is the Church-age. In the dispensation of the hypostatic union one individual is emphasized and of course it is the Lord Jesus Christ. In the dispensation of the Church-age every believer is emphasized.

These two dispensations we will study under the title of Christological dispensations. In the dispensation of the hypostatic union one person is emphasized, our Lord Jesus Christ, the God-man, undiminished deity and true humanity in one person forever. But in the dispensation of the Church-age we are all given equal privilege and equal opportunity and this is the dispensation of glorifying Christ.

So we have in Col 1:27, "To whom God would make known what is the riches of the glory of this mystery among the Gentiles: which is Christ in you, the hope of glory." And, we are equated with Christ in the sense that the power and the assets which were given to the humanity of Christ are now given to each one of us. Therefore this, (the Church-age), is a special dispensation. Because never before in O.T. dispensations was there such a tremendous emphasis on the individual. And, the same thing can be said about the Tribulation and Millennial reign.

In every other dispensation such as the O.T., one individual one spiritual leader was emphasized at a time. But, now for the first time in human history the emphasis is upon the man in the pew, the housewife, the mother, the individual believer. Regardless of his background, color, handicaps every believer has been given the far greater assets, power, blessings than anyone ever before. This is why we read in Gal 3:26-29, For you are all sons of God through faith in Christ Jesus. For all of you who were baptized into Christ have clothed yourselves with Christ. There is neither Jew nor Greek, there is neither slave nor free man, there is neither male nor female; for you are all one in Christ Jesus. And if you belong to Christ, then you are Abraham's offspring, heirs according to promise.

And what was the promise giving to Abraham and his offspring? In Gen 12:2-3, God made a promise to Abraham that continued far beyond this patriarch's lifetime. What was this promise? Does it still apply today?

Gen 12:1-3, Now the Lord said to Abram, "Go forth from your country, And from your relatives And from your father's house, To the land which I will show you; And I will make you a great nation, And I will bless you, And make your name great; And so you shall be a blessing; And I will bless those who bless you, And the one who curses you I will curse. And in you all the families of the earth shall be blessed."

When God began working with Abram (his name was later changed to Abraham), God gave him a command and an amazing promise. The command was "Get out of your country, from your family and from your father's house, to a land that I will show you" (Gen 12:1). Explaining the promise He would give Abram a new name called Abraham in exchange for his obedience. God continued and said : "I will make you a great nation; I will bless you and make your name great; and you shall be a blessing. I will bless those who bless you, and I will curse him who curses you; and in you all the families of the earth shall be blessed" (verses 2-3).


This promise had multiple components, including the promise of multiple descendants, fame, divine protection and that Abraham through his descendants would be a blessing to all people. Abraham's son, Isaac, and grandson, Jacob, were "heirs with him of the same promise".

Heb 11:9, By faith he lived as an alien in the land of promise, as in a foreign land, dwelling in tents with Isaac and Jacob, fellow heirs of the same promise;

This is why Paul said in Gal 3:9, So then those who are of faith are blessed with Abraham, the believer. And then in Gal 3:16, Now the promises were spoken to Abraham and to his seed. These promises were both physical and spiritual in nature. Physically, Abrahams descendants would become a great nation, Israel, the Jews. The spiritual blessing to all people was fulfilled in the coming of the Messiah, a descendant of Abraham, through whom people of all nationalities may receive salvation (Acts 4:10-12; Gal 3:16).

Acts 4:10-12, let it be known to all of you, and to all the people of Israel, that by the name of Jesus Christ the Nazarene, whom you crucified, whom God raised from the dead by this name this man stands here before you in good health. He is the stone which was rejected by you, the builders, but which became the very corner stone. And there is salvation in no one else; for there is no other name under heaven that has been given among men, by which we must be saved."

Back to our main passage where the apostle Paul as an apostle to the Gentiles says in Eph 3:9, and to bring to light what is the administration of the mystery which for ages has been hidden in God, who created all things; The word for administration is the predicate nominative singular from the Greek noun oikonomia = dispensation. This means that until you understand where you are in history, and until you have located yourself in God's plan, it is impossible for you to execute God's plan or to do His will. It is the responsibility of the pastor to clarify this issue. It is not an issue you can clarify for yourself.

The word mystery is the Greek noun musterion which refers to the mystery dispensation of the Church-age. And so the meaning purpose and definition for your life depends on your understanding the doctrine of dispensational truth. Your life is important and you live in dispensation where every believer counts. It is not like in our nation where we are finding out that every individual's vote is said to count but really doesn't.

The doctrine of dispensational truth reveals that for the first time in human history special significance is placed on each individual believer. Now, one of the at least 40 things that happened to you at salvation is that you became a member of the royal family of God. Therefore, the sooner you become briefed on how royalty should function, and what your role you have in human history, the sooner and better chance you have to glorify God and become a recipient of the most fantastic blessings ever. You are important to God!

Look how Peter says it in 1Pe 2:9, But you are a chosen race, a royal priesthood, a holy nation, a people for God's own possession, that you may proclaim the excellencies of Him who has called you out of darkness into His marvelous light;

Psa 17:8, Keep me as the apple of the eye; Hide me in the shadow of Thy wings.

Zec 2:8, For thus says the Lord of hosts, "After glory He has sent me against the nations which plunder you, for he who touches you, touches the apple of His eye.

The following link is to a good news message describing how one can receive eternal life:
Ticket to Heaven, it was written for anyone not absolutely certain about their eternal future.