EMBEDDED VIDEO SERMON in HD –NOTES
Christmas 2016. The Necessity of our Lord's Virgin Birth.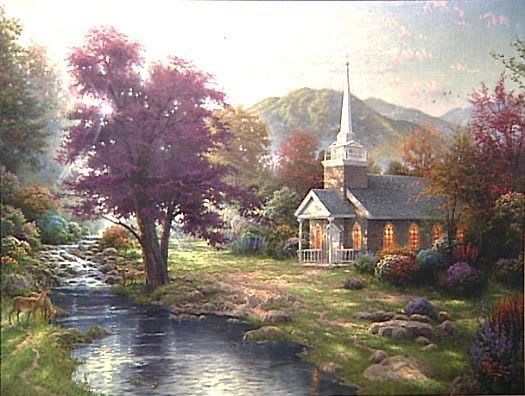 Please join us as we fellowship in the Word of God, listen to
Christian Music, Pray in Christ's Name and Praise the Lord
in our Hearts and Minds.

ALL ARE WELCOME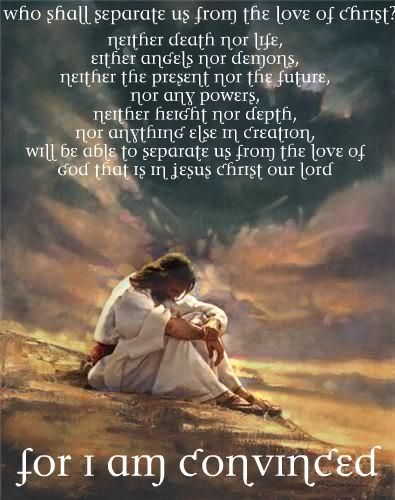 from - Romans 8:38-39
Hymn #1
Hymn #2

Preparing yourself for the study of God's Word
Before we begin, if you are a believer in the Lord Jesus Christ (
that is— you have trusted in Him for eternal life
), it is important to prepare yourself to take-in God's Word so take a moment to name, cite or acknowledge your known sins silently with your thoughts directed to God the Father. This will assure that you are in fellowship with God the Father and the Holy Spirit's convicting ministry, also called the convincing ministry which will then be able to teach you as the Holy Spirit is the real teacher and the pastor's message is the vehicle the Holy Spirit uses to convince you what you are learning is true or not.
1 John 1:9 says—"If we confess
[
simply name, cite or acknowledge to God the Father
]
our sins
[
known sins
],
He is faithful and just to forgive us our sins
[
known sins
]
and to cleanse us from all unrighteousness
[
all unknown and forgotten sins
]." NKJV (
New King James Version
)
If you have never personally believed in the Lord Jesus Christ as your Savior (
that is, believed in Him for eternal life
), the issue for you is not to name your sins to God; the issue for you is to believe by faith alone in Jesus Christ alone for eternal life and you will be saved the very second you believe in Him:
John 6:47 says: "Most assuredly, I say to you, he who believes in Me [
Jesus Christ
] has everlasting life." NKJV
Notice again what John 6:47 says,
"he who believes in Me
[
Jesus Christ
]
has everlasting life."
It doesn't say, "will have"; it says, "
has."
Therefore, the very moment you believe Jesus Christ's promise of everlasting life, you have it (
it's really just that simple
), and it can never be lost or taken away from you (
John 10:28-29
). Furthermore, the gift of everlasting life (
also called eternal life in scripture
) is available to every human being; there are absolutely no exceptions.
John 3:14-18 says: "And as Moses lifted up the serpent in the wilderness, even so must the Son of Man be lifted up, that whoever believes in Him should not perish but have eternal life. For God so loved the world that He gave His only begotten Son, that whoever believes in Him should not perish but have everlasting life. For God did not send His Son into the world to condemn the world, but that the world through Him might be saved. He who believes in Him is not condemned; but he who does not believe is condemned already, because he has not believed in the name of the only begotten Son of God." NKJV
Let us now bow our hearts and take a moment to prepare for learning God's Word, if there is any known sin in your life, this is the time to just cite it privately to God the Father with your thoughts directed towards Him. With your head bowed and your eyes closed, you have total privacy in your mind and soul: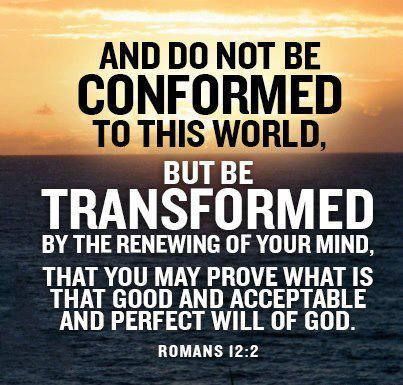 Our Pastor-Teacher is:
This ministry is non-denominational and is dedicated to
teaching the Word of God from the original languages and
making it available at no charge throughout the world.

Sermon
NOTES
Unlike the bible study, these notes are not just for reading without watching the video. These notes are more designed to follow along during the sermon and to bring up the "hover pop-up scripture references" (some websites may require to left click the link) when the Pastor asks everyone to turn to that passage in their bibles or as a memory jogger for review after you've viewed the video Sermon.
Christmas 2016. The Necessity of our Lord's Virgin Birth.

The Necessity of our Lord's Virgin Birth.

Adam's original sin is the origin of the old sin nature in the human race, Rom 5:12.

Although both the man and the woman in the Garden were equally guilty, the woman's sin of ignorance was the reason she became the bearer of the embryo, 1Ti 2:13-15.

While both man and woman are carriers of the old sin nature, only the man can transmit the old sin nature through the fertilization of the female ovum.

Since it is only the male that is responsible for passing down the old sin nature and not the female, this means that if a woman could have a virgin pregnancy, a baby could be born into the world without an old sin nature.

This was the case in the birth of the humanity of Christ, originating from Mary's virgin pregnancy and virgin birth.


Being born without an old sin nature meant there was no imputation of Adam's original sin to our Lord.

The first Adam was created perfect; the last Adam, Jesus Christ, was born perfect and Merry Christmas, remained perfect.

We know that because in Matt 13:55 and Mark 6:3, Mary's other children are mentioned, so we know she eventually copulated or became pregnant with Joseph's children.

Mark 6:3 "Is not this the carpenter, the son of Mary, and brother of James, and Joses, and Judas, and Simon? Are not His sisters here with us?"

The so-called Immaculate Conception of the Virgin Mary, was proclaimed by pope Pius IX in the year 1854 never before that and it was wrong biblically.

The assumption of the Virgin Mary (which refers to the bodily ascension into heaven shortly after her death), proclaimed by Pope Pius XII 1950 was also a wrong conclusion.

For they added unto the word of God and as God's word says in Prov 30:6 "Do not add to His words Lest He reprove you, and you be proved a liar."

Mary was also proclaimed Mother of the Church, by pope Paul VI 1965 — another addition to the word of God and an attack on the true meaning of Christmas.

Mary's virgin pregnancy was caused by God the Holy Spirit fertilizing the female ovum.

He provided twenty-three perfect chromosomes to fertilize her twenty-three perfect chromosomes which were uncontaminated by the old sin nature.

Mary had a virgin pregnancy which is known as parthenogenesis, the origin of our Lord's humanity into the world. Parthenogenesis is a form of reproduction in which an unfertilized egg develops into a new species.

The virgin pregnancy resulted in the virgin birth, thus excluding the old sin nature from the humanity of Christ.


While Mary was a virgin, she was not perfect or impeccable.

Mary received at birth the imputation of human life to her soul and the imputation of Adam's original sin to her old sin nature; so she was not perfect.


God the Father imputed human life to his human soul, but divine justice could not impute Adam's original sin since there was no target, no home, no antecedence, no affinity, there being no genetically formed old sin nature in Him.

It is the virgin birth that is the basis for redemption, because it provided the world with a perfect human being, the only One qualified to be judged for the sins of the world.

Some of the greatest manifestations of our Lord's most important Christmas to us is that Jesus "grew in wisdom [Bible doctrine], stature, and in favor with God and man," Luk 2:52.

He quickly reached spiritual self esteem from personal love for God; then with spiritual autonomy and impersonal love for all mankind, and eventually reached spiritual maturity.

Why is it so important for us to understand the real meaning and purpose of Christmas?

a. To be our Savior.


To provide redemption, the sins of the world had to be imputed to Christ on the cross.


b. The first Christmas revealed that TLJC had to become To be our Mediator,1Ti 2:5-6; Heb 9:14-15.

A mediator has to equal to both parties and Jesus Christ is undiminished deity and true humanity in one person forever.

c. To be our High Priest.

A priest is defined as a member of the human race representing himself or humanity in general before God and as a Christmas present to us, our Lord is a priest representing us at the right hand of God.


d. To become the Son of David, 2Sa 7:8-16; Psalms 80:20-37.

At the First Advent of the virgin birth, our Lord receives His second royal title, "Son of David."

The promise was offered in the First Advent; it is fulfilled in the Second Advent.

When the apostles dealt with the Jews after the Day of Pentecost in the early part of Acts, they always brought up the question: how can Jesus Christ be the
Son of David and at the same time God?

The answer is found in the Hypostatic Union, which in turn leads to the concept of redemption.

The first prophecy of the virgin birth: Gen 3:15 16.

The Jewish prophecy of the virgin birth: Isa 7:14, 9:6.

Isa 7:14 "Therefore the Lord Himself will give you a sign: Behold, a virgin will be with child and bear a son, and she will call His name Immanuel.


Isa 9:6 For a child will be born to us, a son will be given to us; And the government will rest on His shoulders; And His name will be called Wonderful Counselor, Mighty God, Eternal Father, Prince of Peace.

The historical fulfillment of the virgin birth: Matt 1:19-25.

Matt 1:22 Now all this took place that what was spoken by the Lord through the prophet might be fulfilled, saying,


Matt 1:23 "Behold, the virgin shall be with child, and shall bear a Son, and they shall call His name Immanuel," which translated means, "God with us."

The result of the virgin birth, God became flesh: Joh 1:14; Rom 1:3; 1Ti 3:16; Heb 2:14; Phil 2:5-11.

John 3:16 "For God so loved the world, that He gave His only begotten Son, that whoever believes in Him should not perish, but have eternal life."

2Co 9:15 Thanks be to God for His indescribable gift!"

Imagine it's your birthday
And all your friends and family have come
to celebrate the day you were born
and the place that you are from

Then as they come together
Rejoicing that You're the One
Who died for all their sins
Because you're the Holy One


And as they share gifts with one another
To celebrate the day you came
After all the gifts were given
There were none that had your name

They all gave to one another;
but forgot what you had done
Once again they ignored
God's only begotten Son


But just as You have lived
with grace and mercy you give
So that maybe someday we all
Will Know how we should live.


So we thank You for Your mercy
that always points to the one
for God's lovingkindness
And for His only Begotten Son


And again we are grateful
For more than words can ever say
for those who have been faithful
each and every day.

Hymn #3

The following link is to a good news message describing how one can receive eternal life:
Ticket to Heaven, it was written for anyone not absolutely certain about their eternal future.