Dispensation of the Mosaic Law. The Jews Panic from fear.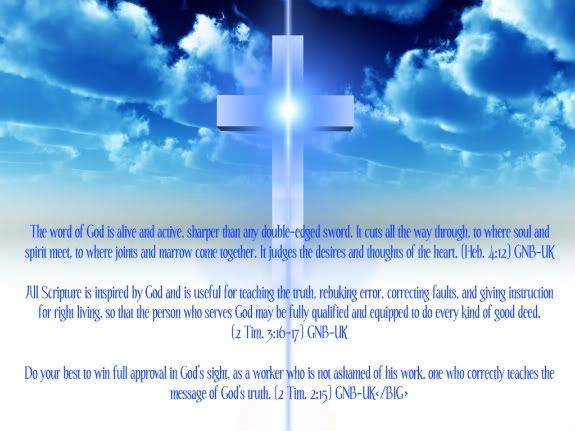 Scripture References, Word & Phrase descriptions: the "Logos Reftagger" scripture links are hover pop-up active, meaning the scripture reference will just pop-up if you hover your cursor over it (don't click on the link, just hover your cursor over it), when finished reading, hover your cursor off the scripture reference link. If the Reftagger pop-up doesn't show all the verses, left click on the "More" button in the Reftagger pop-up window and it will take you to the online bible. If RefTagger pop-ups don't work on your computer, that's OK, try left clicking the link if it's highlighted which should open a window with all the verses at the Biblia.com website; or if that doesn't work, you can always use your Bible to look up the verses. Word or Phrase definition links may not have a website that opens. If you are running PCMatic, the pop-ups may not work; if that's the case, email PC Matic Support to see if they can fix that problem for you.
Prepare yourself for learning the Word of God!
Before we begin, if you are a believer in the Lord Jesus Christ (that is; you have believed [trusted] in Him for His promised gift of eternal life), it is important to prepare yourself to learn God's Word so take a moment to name, cite or acknowledge (confess) your sins privately to God (i.e.; with your thoughts directed only to God the Father).
1 John 1:9 says: "If we confess our sins, He
(
God
)
is faithful and just to forgive us our sins
(
known sins
)
and to cleanse us from all unrighteousness
[
unknown or forgotten sins
]
." NKJV
(
New King James Version
) [italics added]; we call this REBOUND, read the full doctrine as to "why" we need to use 1 John 1:9 to grow spiritually.
REBOUND
If you have never personally believed in the Lord Jesus Christ as your Savior (that is, believed in Him for eternal life), the issue for you is not to name your sins; the issue for you is to have faith alone in Jesus Christ alone for eternal life: John 3:16, 5:24, 6:47, 20:30, 31.
John 6:47 says: "Most assuredly, I say to you, he who believes in Me (Jesus Christ) has everlasting life." NKJV [italics added]
Notice again what Jesus said in John 6:47:
"…he who believes in Me
(
Jesus Christ
)
has everlasting life."
It doesn't say, "will have"; it says, "
has
." Therefore, the very moment you believe in Jesus Christ for His promise of everlasting life, you have it (
it's really just that simple; nothing more and nothing less
), and it can never be taken away from you (
John 10:28-29
). Furthermore, the gift (
Ephesians 2:8c
) of everlasting life (
also called eternal life in scripture
) is available to every human being; there are absolutely no exceptions.
John 3:14-15, 16, 17, 18, says: "14 And as Moses lifted up the serpent in the wilderness, even so must the Son of Man be lifted up, 15 that whoever believes in Him should not perish but have eternal life. 16 For God so loved the world that He gave His only begotten Son, that whoever believes in Him should not perish but have everlasting life. 17 For God did not send His Son into the world to condemn the world, but that the world through Him might be saved. 18 He who believes in Him is not condemned; but he who does not believe is condemned already, because he has not believed in the name of the only begotten Son of God." NKJV
Let us now bow our hearts and take a moment to prepare for worship and learning God's Word. If there is any known sin in your life, this is the time to just cite it privately to God the Father with your thoughts directed towards Him. With your head bowed and your eyes closed, you have total privacy in your mind and soul:

Study to show yourself approved to God!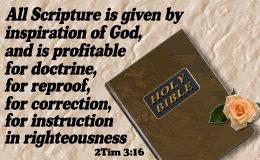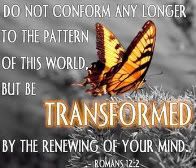 Grace Bible Church
Robert McLaughlin Bible Ministries
The Tree of Life is a weekly teaching summary:
God's Word is taught Wednesday, Friday, and Sunday
STUDY TITLE:
Dispensation of the Mosaic Law. The Jews Panic from fear.


Once again, as many of you know, we are now dealing with the next dispensation in our study of the doctrine of dispensations which is the dispensation of the Law.

Dispensation = The Law; Rom 3:19-20.
Opening Event = Israel promises to keep the Law;
Man's Responsibility = Believe and Obey;
Man's Failure = The Law was broken repeatedly-
Man's Tendency =Away from God; Dan 9:4-16.
Closing Event = Man's Judgment –
Personal Salvation; By Grace through Faith-the blood of the Lamb.

I would like you to get a glimpse of how this dispensation of the Law began. It all began the day that they left Egypt. Before we go on, it's important to review what is meant by the word dispensation.

A dispensation is a period of time in human history expressed in terms of divine revelation. Therefore, dispensation is a technical theological term used primarily by the apostle Paul in the presentation of the mystery doctrine of this Church-Age. Dispensations are divine categories of human history; therefore, both the divine outline and the divine interpretation of human history. Dispensations are the vehicle by which believers living at a specific time in history can orient to God's will, plan, and purpose for their lives. God's plan is not the same for every dispensation. In fact, the plan is quite different in each dispensation. The most difficult and subtle plan to learn by a believer is found in the Church-age where the predesigned plan of God is the protocol or the modus operandi (method of operation) for the Church-age.

Old Testament believers were under the ritual plan of God. Our Lord Jesus Christ was under the incarnation plan of God. Every Church-age believer is under the PPOG with emphasis on the mystery doctrine of the Church-age. No believer can ever glorify God in this dispensation of the Church-age without an accurate knowledge of the mystery doctrine of the Church-age.

Remember the words of the apostle Paul in Rom 16:25-26, "Now to Him who is able to establish you according to my gospel and the preaching of Jesus Christ, according to the revelation of the mystery which has been kept secret for long ages past, but now is manifested, and by the Scriptures of the prophets, according to the commandment of the eternal God, has been made known to all the nations, leading to obedience of faith;"

Or 1Co 2:7 but we speak God's wisdom in a mystery, the hidden wisdom, which God predestined before the ages to our glory;

Eph 3:1-10, For this reason I, Paul, the prisoner of Christ Jesus for the sake of you Gentiles if indeed you have heard of the stewardship or the dispensation of God's grace which was given to me for you; that by revelation [not by the Old testament prophets but directly from God] there was made known to me the mystery, as I wrote before in brief.

And by referring to this, when you read you can understand my insight into the mystery doctrine of Christ, which in other generations was not made known to the sons of men, as it has now been revealed to His holy apostles and prophets in the Spirit; to be specific, that the Gentiles are fellow heirs and fellow members of the body, and fellow partakers of the promise in Christ Jesus through the gospel, of which I was made a minister, according to the gift of God's grace which was given to me according to the working of His power.

To me, the very least of all saints, this grace was given, to preach to the Gentiles the unfathomable riches of Christ, and to bring to light what is the administration of the mystery which for ages has been hidden in God, who created all things; in order that the manifold wisdom of God might now be made known through the church to the rulers and the authorities in the heavenly places.

Therefore, our sixth principle concerning the word dispensation; A dispensation is defined traditionally as a period of time during which a particular revelation of God's mind and God's will is active and during which time man is tested as to his obedience to that specific manifestation of God's will, purpose, and plan. The believer's orientation to both time and to human history is vitally necessary for understanding God's plan and God's purpose. So much then for the word dispensation.

Exo 14, we also need to note the typology which is given in the beginning of this dispensation of the Law. For example; Egypt represents a type of the world or the cosmic system. The Jews or Israel represent a picture of the believer's soul. And so we begin with the Exit of the Jews from slavery.

Exo 14:5-14, When the king of Egypt was told that the people had fled, Pharaoh and his servants had a change of heart toward the people, and they said, "What is this we have done, that we have let Israel go from serving us?" So, he made his chariot ready and took his people with him; and he took six hundred select chariots, and all the other chariots of Egypt with officers over all of them. And the Lord hardened the heart of Pharaoh, king of Egypt, and he chased after the sons of Israel as the sons of Israel were going out boldly.

Then the Egyptians chased after them with all the horses and chariots of Pharaoh, his horsemen and his army, and they overtook them camping by the sea, beside Pi hahiroth, in front of Baal zephon. And as Pharaoh drew near, the sons of Israel looked, and behold, the Egyptians were marching after them, and they became very frightened; so the sons of Israel cried out to the Lord.

Then they said to Moses, "Is it because there were no graves in Egypt that you have taken us away to die in the wilderness? Why have you dealt with us in this way, bringing us out of Egypt? "Is this not the word that we spoke to you in Egypt, saying, 'Leave us alone that we may serve the Egyptians'? For it would have been better for us to serve the Egyptians than to die in the wilderness."

But Moses said to the people, "Do not fear! Stand by and see the salvation of the Lord which He will accomplish for you today; for the Egyptians whom you have seen today, you will never see them again forever. "The Lord will fight for you while you keep silent."

Now, here we need to note the first major problem that the Jews faced which was fear and panic. Therefore, they are all living in sin.

Rom 14:23, But he who doubts is condemned and whatever is not from faith is sin.
So, this principle explains why it is so difficult for many believers when they face disaster, it is the suddenness of it all. Things come suddenly to us! And the suddenness intensifies disaster and hinders the believer from concentration on promises and on bible doctrine which has been learned in Bible class under the concept of epignosis.

Therefore, normal reaction to disaster can very easily be fear and panic. Remember that many times fear is simple an emotional sin and a part of the emotional complex of sins. And this fear is designed to destroy what you have learned so that the rate of learning gives way to the rate of forgetting.

This is why Moses said in Deu 31:6, Be strong and of courageous, do not be afraid because of them, for the lord your god is the one who goes with you, he will not fail you nor forsake you.

This is something that Moses taught gave to over 2 million people to use and with the exception of a few, they all failed. They were believers who completely failed even though they were exposed to magnificent doctrine and promises from the Word of God.

They should have been able to use the shield of faith magnificently but they failed. Therefore, because they refused to operate in the faith-rest drill, this generation of Jews, with a few exceptions, they were excluded from ever setting foot into the promise land.

And it wasn't a matter of their salvation but the fact that they could not handle stress, they could not handle pressure. And even though God did phenomenal things in grace for them, they failed to use the shield of faith. They were blessed in every possible way, including logistics. But they had one major problem which led to many more – fear.

1Jo 4:18, There is no fear in love; but perfect love casts out fear, because fear involves punishment, and the one who fears is not perfected or matured in love. And so, as a result of their fear, they failed and did not use the shield of faith. Think about it! Think about what they had just experienced in the last couple of weeks.

Plague 1 — Water was turned into blood; fish died;
Plague 2 — Frogs.
Plagues 3 and 4 — Flies, biting insects and wild animals.
Plagues 5 and 6 — Diseased livestock and boils.
Plague 7 — Thunder Storms – fiery hail.
Plague 8 — Locusts.
Plague 9 — Darkness for three days.
Plague 10 — Death of Firstborn

They saw the omnipotence or the power of God. They experienced deliverance from the love of God. Yet, they forgot everything God had done for them. As the prophet Isaiah said in Isa 5:4, "What more was there to do for My vineyard that I have not done in it? Why, when I expected it to produce good grapes did it produce worthless ones?

Don't judge them because the majority of believers today, in all stages of spiritual growth, find themselves in panic palace because of adversity. And so, it is the suddenness that usually gets to people! You're going along with the usual aches and pains of life and then all of a sudden something comes along that shocks you and you begin to stress over the situation. And always remember the principle; Adversity is in evitable, stress is optional.

Adversity is what someone or something does to you, stress is what you do to yourself. And it is the sudden stress that gets to so many believers! And the reason is that so many believers are just not in the spiritual condition to pick up and use the shield of faith. The principle is also found in Psa 56:3 when David said, "When I am afraid I will trust in you.

And the word trust is batach which is the word for body slamming or casting all your worries upon the Lord. And you do this by faith. True faith always selects something that is stronger than the problems that one faces. The faith itself is nothing except for the fact that faith itself reaches out and selects a promise from God or better yet, a doctrine to handle the stress. So, doctrine resident in the soul is the faith to have a large area from which to draw. The suddenness of adversity and even from prosperity, or what appears to be prosperity, causes many believers stress.

The following link is to a good news message describing how one can receive eternal life: Ticket to Heaven, it was written for anyone not absolutely certain about their eternal future.