EMBEDDED VIDEO SERMON in HD –NOTES
The Doctrine of Heaven. Part 7. The New Jerusalem.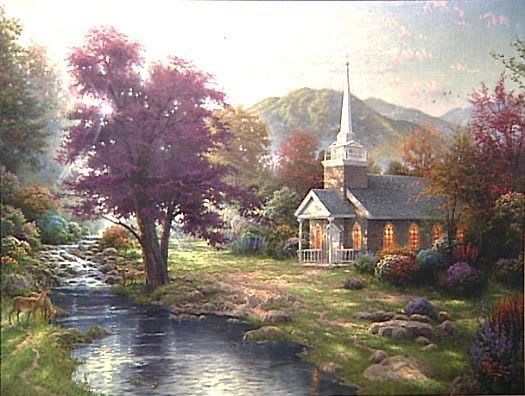 Please join us as we fellowship in the Word of God, listen to
Christian Music, Pray in Christ's Name and Praise the Lord
in our Hearts and Minds.

ALL ARE WELCOME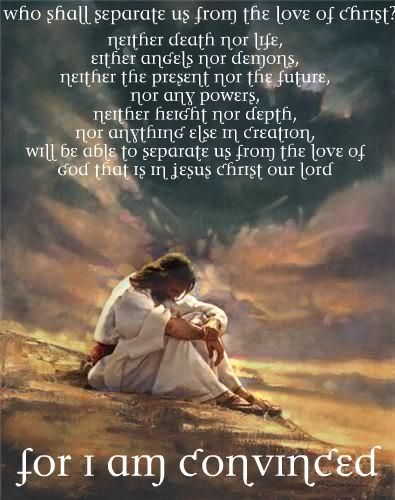 from - Romans 8:38-39
Hymn #1
Hymn #2

Preparing yourself for the study of God's Word
Before we begin , if you are a believer in the Lord Jesus Christ (
that is— you have trusted in Him for eternal life
), it is important to prepare yourself to take-in God's Word or participating in a Communion Service, so take a moment to name, cite or acknowledge your sins privately directly to God the Father. This will assure that you are in fellowship with God the Father and the Holy Spirit's convicting ministry, also called the convincing ministry will then be able to teach you as the Holy Spirit is the real teacher and the pastor's message is the vehicle the Holy Spirit uses to convince you what you are learning is true or not.
1 John 1:9 says—"If we confess
[
simply name, cite or acknowledge to God the Father
]
our sins
[
known sins
],
He is faithful and just to forgive us our sins
[
known sins
]
and to cleanse us from all unrighteousness
[
all unknown and forgotten sins
]." NKJV (
New King James Version
)
If you have never personally believed in the Lord Jesus Christ as your Savior (
that is, believed in Him for eternal life
), the issue for you is not to name your sins to God; the issue for you is to believe by faith alone in Jesus Christ alone for eternal life and you will be saved the very second you believe in Him:
John 6:47 says: "Most assuredly, I say to you, he who believes in Me [
Jesus Christ
] has everlasting life." NKJV
Notice again what John 6:47 says,
"he who believes in Me
[
Jesus Christ
]
has everlasting life."
It doesn't say, "will have"; it says, "
has."
Therefore, the very moment you believe Jesus Christ's promise of everlasting life, you have it (
it's really just that simple
), and it can never be lost or taken away from you (
John 10:28-29
). Furthermore, the gift of everlasting life (
also called eternal life in scripture
) is available to every human being; there are absolutely no exceptions.
John 3:14-18 says: "And as Moses lifted up the serpent in the wilderness, even so must the Son of Man be lifted up, that whoever believes in Him should not perish but have eternal life. For God so loved the world that He gave His only begotten Son, that whoever believes in Him should not perish but have everlasting life. For God did not send His Son into the world to condemn the world, but that the world through Him might be saved. He who believes in Him is not condemned; but he who does not believe is condemned already, because he has not believed in the name of the only begotten Son of God." NKJV
Let us now bow our hearts and take a moment to prepare for learning God's Word, if there is any known sin in your life, this is the time to just cite it privately to God the Father with your thoughts directed towards Him. With your head bowed and your eyes closed, you have total privacy in your mind and soul: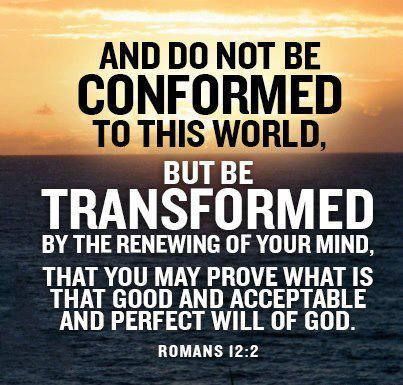 Our Pastor-Teacher is:
This ministry is non-denominational and is dedicated to
teaching the Word of God from the original languages and
making it available at no charge throughout the world.

Sermon
NOTES
Unlike the bible study, these notes are not just for reading without watching the video. These notes are more designed to follow along during the sermon and to bring up the "hover pop-up scripture references" (some websites may require to left click the link, if that doesn't work then look them up in your Bible) when the Pastor asks everyone to turn to that passage in their bibles.
The Doctrine of Heaven. Part 7. The New Jerusalem.


The New Jerusalem
The great surrounding the city
The names of the twelve apostles of Jesus
The twelve foundation stones

The twelve magnificent stones
The beautiful jewels.
The twelve gates
The four great walls

Rev 21:12…….and at the gates twelve angels;

Rev 22:14 "Blessed are they [winners] who have washed their robes [rebound], that they may have the right to the Tree of Life, and may enter by the gates into the city [that would be the New Jerusalem]."

Blessed = the nominative plural subject of makarioi which perhaps a much better translation in modern English is the word "happy."

"Happy are they who wash their robes" refers to rebound.

The washing of robes is the function of the believer using the rebound technique by which he escapes the cosmic system of Satan and simultaneously recovers life inside the PPOG.

As a result of the consistent use of the rebound technique, believers come under the ministry of the enabling power of the Holy Spirit.

Living in the cosmic system means you are going nowhere in a hurry.

Rev 22:14 "Blessed are they [winners] who have washed their robes [rebound], that [hina]

hina = a final purpose clause, = "that," then the future middle indicative of the verb eimi, the verb to keep on having and then a present nominative of exousia, "which means in order that they may keep on having authority."

There are certain things a mature believer will be able to do that others cannot do the extent that a mature believer will be rewarded in heaven or the eternal state.

There is no quality in heaven.

In Rev 22:12, our Lord said, "Behold, I am coming quickly, and my reward is with me, to render to every man according to what he has done.

2Co 5:10 "For we must all appear before the judgment seat of Christ, that each one may be recompensed for his deeds done in the body, according to what he has done, whether good or bad.

1Co 3:13 "Each man's work will become evident; for the day will show it, because it is to be revealed with fire; and the fire itself will test the quality of each man's work.

1Co 3:14 If any man's work which he has built upon it remains, he shall receive a reward.

1Co 3:15 If any man's work is burned up, he shall suffer loss; but he himself shall be saved, yet so as through fire.

Performance, not salvation, is the issue.

Because of the judgment seat of Christ, there is no equality in heaven among believers.

Since God is perfect, the inequality is a perfect inequality.

This inequality is not discrimination or unfairness, which we associate with inequality.

Inequality exists in heaven because of lost opportunity under the principle of equal privilege and equal opportunity every believer has under the PPOG.

Inequality in the eternal state means the neglect of "freedom" in time for God in His grace has provided enough freedom with EPEO with our invisible assets so that there is no excuse for any believer failing to execute God's plan.

Freedom can always be measured by the amount of "inequality" that results.

Freedom equals inequality.

Having winners and losers in the eternal state does not imply that there will be any unhappiness.

The distinctions and inequalities in eternity are so great that you should seriously reconsider your motivations and goals in life.

If you are advancing in the PPOG, you will be doing your job right and living your life right, which in itself will cause some direct and indirect establishment and heavenly blessings.

John 8:32 "You shall know the doctrine, and the doctrine will make you free."

Gal 5:1 "It is for freedom that Christ has set us free. Therefore keep on standing firm, and do not become entangled again in the yoke of slavery [cosmic system]."


Jam 1:25 "But the one who looks intently into the perfect law [Word of God] that gives freedom and continues to do this, not forgetting what he has heard [from doctrine] but executing it, this believer will be happy in what he is doing."

Jam 2:12 "Keep communicating and so keep doing as those who are going to be judged by the Law of freedom."

At the judgment seat of Christ, the first issue you will face in your new resurrection body is how you used this freedom.

Gal 5:13 For you were called to freedom, brethren; only do not turn your freedom into an opportunity for the flesh, but through love serve one another.

Freedom means individual responsibility and motivation.

Freedom means you must have your very own scale of values and priorities.

Freedom means some will take their volition and develop a system of priorities and stick to them, becoming organized in their minds.

Prin-Inequality exists the moment freedom starts.

a. They have no true standards.

b. These believers have no effectiveness.
their life has neither meaning, purpose, nor definition.

c. They have no coordination.

d. They have no performance, no momentum in the PPOG, no execution of the PPOG, no virtue, no use of the problem solving devices, no production, and no glorification of God.

The evaluator of each believer is the prince ruler of the church is the Lord Jesus Christ, John 5:22.

The Son has turned all judgment over to word of God or Bible doctrine.

Since the Son was judged for our sins on the cross, a series of judgments follow the judgment of the cross, i.e., the self-judgment of the believer in rebound, and the judgment seat of Christ, the terminal judgments of the tribulation, and the GWTJ [great white throne judgment] at the end of the Millennium.

Some will have the crown of righteousness for loving his appearing or being totally occupied with TLJC and producing divine good, 2Ti 4:8.

Some will have the crown of life for enduring trials, heartaches, disasters and coming out glorifying the Lord, Jam 1:12, Rev 2:10.

Some will have the incorruptible crown for mastering their O.S.N, 1Co 9:24-27.

Some will have the crown of rejoicing for being soul winners, 1Th 2:19.

Some will have the crown of glory for being willing to feed the flock of God, 1Pe 5:4.

There is the warning regarding crowns, in Rev 3:11, "Hang on to what you have, so that no one takes away your crown."

2Jo 1:8 Watch yourselves, that you might not lose what we have accomplished, but that you may receive a full reward.

Hymn #3

The following link is to a good news message describing how one can receive eternal life:
Ticket to Heaven, it was written for anyone not absolutely certain about their eternal future.