EMBEDDED VIDEO SERMON in HD –NOTES
The Doctrine of Heaven, Part 3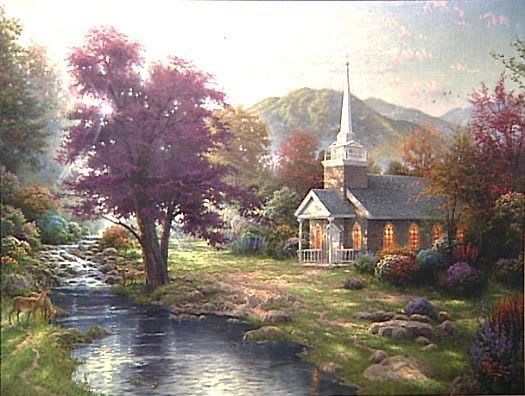 Please join us as we fellowship in the Word of God, listen to
Christian Music, Pray in Christ's Name and Praise the Lord
in our Hearts and Minds.

ALL ARE WELCOME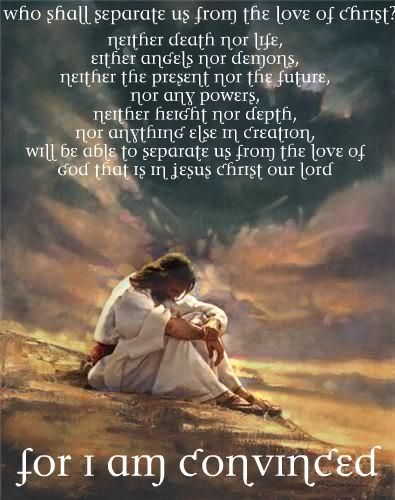 from - Romans 8:38-39
Hymn #1
Hymn #2

Preparing yourself for the study of God's Word
Before we begin, if you are a believer in the Lord Jesus Christ (
that is— you have trusted in Him for eternal life
), it is important to prepare yourself to take-in God's Word so take a moment to name, cite or acknowledge your sins privately directly to God the Father. This will assure that you are in fellowship with God the Father and the Holy Spirit's convicting ministry, also called the convincing ministry will then be able to teach you as the Holy Spirit is the real teacher and the pastor's message is the vehicle the Holy Spirit uses to convince you what you are learning is true or not.
1 John 1:9 says—"If we confess
[
simply name, cite or acknowledge to God the Father
]
our sins
[
known sins
],
He is faithful and just to forgive us our sins
[
known sins
]
and to cleanse us from all unrighteousness
[
all unknown and forgotten sins
]." NKJV (
New King James Version
)
If you have never personally believed in the Lord Jesus Christ as your Savior (
that is, believed in Him for eternal life
), the issue for you is not to name your sins to God; the issue for you is to believe by faith alone in Jesus Christ alone for eternal life and you will be saved the very second you believe in Him:
John 6:47 says: "Most assuredly, I say to you, he who believes in Me [
Jesus Christ
] has everlasting life." NKJV
Notice again what John 6:47 says,
"he who believes in Me
[
Jesus Christ
]
has everlasting life."
It doesn't say, "will have"; it says, "
has."
Therefore, the very moment you believe Jesus Christ's promise of everlasting life, you have it (
it's really just that simple
), and it can never be lost or taken away from you (
John 10:28-29
). Furthermore, the gift of everlasting life (
also called eternal life in scripture
) is available to every human being; there are absolutely no exceptions.
John 3:14-18 says: "And as Moses lifted up the serpent in the wilderness, even so must the Son of Man be lifted up, that whoever believes in Him should not perish but have eternal life. For God so loved the world that He gave His only begotten Son, that whoever believes in Him should not perish but have everlasting life. For God did not send His Son into the world to condemn the world, but that the world through Him might be saved. He who believes in Him is not condemned; but he who does not believe is condemned already, because he has not believed in the name of the only begotten Son of God." NKJV
Let us now bow our hearts and take a moment to prepare for learning God's Word, if there is any known sin in your life, this is the time to just cite it privately to God the Father with your thoughts directed towards Him. With your head bowed and your eyes closed, you have total privacy in your mind and soul: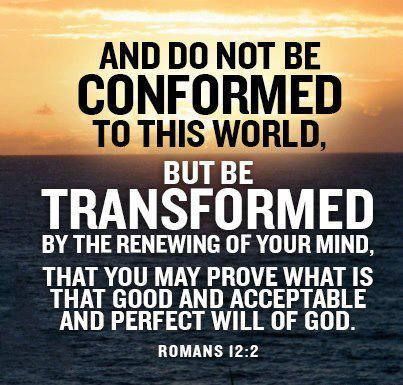 Our Pastor-Teacher is:
This ministry is non-denominational and is dedicated to
teaching the Word of God from the original languages and
making it available at no charge throughout the world.

Sermon
NOTES
Unlike the bible study, these notes are not just for reading without watching the video. These notes are more designed to follow along during the sermon and to bring up the "hover pop-up scripture references" (some websites may require to left click the link, if that doesn't work then look them up in your Bible) when the Pastor asks everyone to turn to that passage in their bibles.
The Doctrine of Heaven, Part 3


The narrative in Luke 16:19-31 is a true story, which can be entitled "Dead men tell tales." verse 20 introduces a suffering believer.

Lazarus demonstrates the principle of being happy without having anything at all.

Being in torment is not a verb but it is a prepositional phrase with a noun, en plus basanois meaning in torture, torment, great pain, guilt, disgrace and shame.

As Augustine says: "the proud man of time, is now the beggar in Hell."

As a mature believer, he accepted the events of his life as being exactly what God wanted for him.

Here's an adult man but he's called a child, why?

An adult man is called "child" because he was divorced from reality, because of his unrealistic expectations.

Lazarus was "comforted here" means he was given a special place of honor in eternity.

Evidence testing isn't something you can explain to your family or friends.

What kind of message comes forth from your pulpit or your life?

The prin-To many, prosperity and pleasure becomes a hindrance to their spiritual growth and produces forgetfulness of God.

Prin-There is no hope in eternity for those who reject Jesus Christ in time.

Heb 9:27 It is appointed for men to die once and after this comes judgment,

1Jo 5:11-13 "And this is the deposition: that God has given to us eternal life, and this life is in His son.

He who has the Son has this eternal life; he who does not have the Son does not have this eternal life.

These things I have written to you who believe in the person of the Son of God, in order that you may know that you have eternal life."

Before he was pleading for mercy, now he's begging.

The rich man believes that Lazarus would have been able to testify to the reality of that unseen world and the need to believe on TLJC, which he and his brothers had probably mocked together.

Prin-Lazarus being tossed at the gate of that mansion was the last call for salvation to the rich man and his family.

Second prin-In effect, Lazarus was the evangelist at their gate.

Ten principles to consider in closing:

1. Hell or Hades is no place for loved ones and old friends to have a pleasant reunion.

2. Hell is a place of agony and suffering, only intensified at the end of human history by the transfer to the Lake of fire.

3. So terrible is the perpetual agony of the unbeliever beyond the grave that he desires that the gospel be presented to loved ones left behind so that they might believe in Christ and have eternal life and avoid the place of torments.

4. The same wealthy estate which distracted the rich man now distracts his five brothers who had inherited the family fortune.

5. Wealth and prosperity often causes the rich to ignore or avoid the reality of the eternal state after death.

6. If these five brothers reject the biblical testimony regarding Jesus Christ, they will "not" accept the testimony of one who returns from the dead.

7. The testimony in the bible is much more powerful than the testimony of someone coming back from the dead.

8. If people will not accept the gospel message found in the bible, they will not accept the testimony of someone brought back from the dead by a miracle.

9. A miracle is the easiest thing for God to perform because it does not require the volition of mankind, but only the sovereignty and omnipotence of God.

10. In the Tribulation Period, two Jews, Moses, and Elijah, will be brought back from the dead to witness in Jerusalem. Yet their message will be rejected.

Hymn #3

The following link is to a good news message describing how one can receive eternal life:
Ticket to Heaven, it was written for anyone not absolutely certain about their eternal future.